This article is more than 1 year old
Huawei's 7nm 64-core Arm server brain, fresh Intel desktop Core chips, IBM tapping Samsung for Power10, and more
Your handy guide to processor-related bits and bytes
Roundup To coincide with CES 2019 kicking off, here's some chip-related news bytes, from consumer-grade up to enterprise level, to nibble on, getting to the core – OK, enough puns.
Huawei Arm server chip: On Sunday evening, Huawei unveiled a 7nm 64-bit Arm-compatible processor, the Kunpeng 920. This is a 64-core 2.6GHz server-grade ARMv8-A chip that also talks PCIe 4 and CCIX, has eight DDR4 RAM channels, and two 100GbE ports. It's aimed at distributed storage systems, big data analytics, and running custom applications, and will be available in TaiShan server boxes. According to Huawei, of course.
This shouldn't really be a surprise because the Chinese giant already flogs similar tech. For example, there's the TaiShan 2280 server powered by Huawei-owned HiSilicon's 16nm Hi1616, which features 32 64-bit Arm Cortex-A72 cores at 2.4GHz. This CPU was launched in mid-2017, and is fabricated by TSMC, likely the same fab producing the Kunpeng 920.
From what we can tell, what's mainly new here is the doubled core count, from 32 to 64, the new process node, 7nm, and presumably improved core architecture. Huawei reckons its latest chip is more power efficient than its rivals, the Cavium ThunderX2 and Ampere eMAG, and 30 per cent more powerful, though we note that the X2 and eMAG have 32 cores, so core-for-core, the 64-core Kunpeng doesn't sound as terrific as the marketing makes out. It's best suited for stuff that is seriously multithreaded.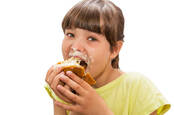 Huawei CEO defiant on security claims, vows to be so good, 'no market can keep us away'
READ MORE
Still, it's another player in the data center compute market, which is utterly dominated by Intel, and any competition is welcome. Though the Kunpeng 920 and its three TaiShan boxes – one aimed at storage, another at high-density compute, and a third a balance of the previous two – were announced, exact availability and in-depth specifications are unclear: the website still lists Hi1616-powered machines. Treat this as a bit of a cheeky teaser.
This all comes amid the ongoing trade spat between the US and China, fears over backdoors slipped into Huawei gear, seemingly politically motivated arrests on either side of the Pacific, and Beijing's Made in China 2025 plan to become mostly self-sufficient in terms of producing high-tech gear.
Intel expands 9th-gen Core family: Intel on Monday added a bunch of 14nm Coffee-Lake-R-based processors to its 9th-generation desktop Core lineup. These chips have the Meltdown and Foreshadow vulnerabilities fixed in hardware, for what it's worth.
The new processors are the: eight-core i9-9900KF, eight-core i7-9700KF, six-core i5-9600KF, six-core i5-9400F, six-core i5-9400, and four-core i3-9350KF. The K meaning overclockable, and F meaning the integrated GPU is not enabled. It's likely the F parts are chips with defects in the graphics circuitry, so rather than throw them away, sell 'em as non-builtin-GPU processors.
As for 10nm, expect to see laptop-grade 10nm Ice-Lake-codenamed processors in notebooks and mobile PCs in time for Christmas 2019 (no typo). These will use Intel's Sunny Cove microarchitecture and 11th-gen integrated GPUs. Chipzilla also demoed 10nm Ice Lake Xeon Scalable processors at CES 2019 in Las Vegas this week. Those are due to ship in 2020. Yes, years late, we know.
Strangely enough, a 10nm 5G-capable system-on-chip, dubbed Snow Ridge, for wireless access points and network edge boxes is due to land in the second half of 2019. Intel also teased a 10nm Sunny Cove platform for future PCs called Lakefield, which has five CPU cores: a beefy performance core, and four Atom cores, with IO and RAM stacked on top using its 3D layering technology dubbed Foveros.
In brief: Nvidia is touting the RTX 2060 GPU card to gamers and ray-tracers. Qualcomm has been showing off car-to-car comms, allowing vehicles to automatically negotiate stuff like right of way.
By the way, it's funny to see boasts about self-driving cars this week while this article from November resurfaces reminding everyone that even the CEO of Waymo reckons we're far, far away from truly autonomous vehicles that can cope with rain, snow, and other conditions.
It could cost as much as $1.5bn to develop a 3nm chip, with benefits shrinking as well as transistor gate size, according to expert analysis.
And finally, IBM is tapping up Samsung to fabricate its 7nm Power10 processors, our sister site The Next Platform reports. ®