This article is more than 1 year old
Microsoft pulls Office 2010 updates because they're big in Japan. As in, big pain in the ASCII
Software performance tweaks have opposite effect
Microsoft has taken down its latest update for Office 2010 following reports the tweak was causing some versions of Excel to crash.
Redmond said the KB4032217, KB4461627, KB4032225, and KB4461616 updates, each released on January 2 for PCs running Office 2010, were no longer available.
Redmond notes that those who have installed the non-security patches "may experience difficulties in Microsoft Excel or other applications," and should uninstall the update to return things to normal.
Other versions of Office were not affected by the issues.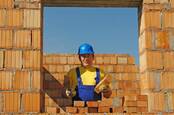 It's December of 2018 and, to hell with it, just patch your stuff
READ MORE
While Microsoft did not say what exactly the "difficulties" were that led it to yoink the updates offline, it seems a compatibility error, mostly present on Japanese machines, was causing Excel to freeze and/or crash shortly after startup or be unable to start at all.
Multiple reports from Japanese users say that, after installing one of the four Office 2010 updates, users found Excel would hang or freeze.
Given how essential Excel is to many enterprise operations, it is no wonder that Microsoft would be quick to pull the plug on any patch, particularly a non-security update, that would disrupt normal operations.
Microsoft has not said when a replacement for the patch could be released.
Word of the takedown comes just one day before Microsoft is slated to release its first monthly security update of 2019. The January edition of Patch Tuesday is likely to bring fixes for security holes in Windows, Office, and IE/Edge.
In recent months, Microsoft has been joined in Patch Tuesday by the likes of Adobe and SAP, who have used the second Tuesday of the month to kick out their own scheduled security updates. ®