This article is more than 1 year old
Senator Wyden goes ballistic after US telcos caught selling people's location data yet again
Rights warrior ticked off after yet another report of whereabouts being flogged to dodgy geezers
US Senator Ron Wyden is renewing his calls for legislation banning the sale of people's private cellphone location information after yet another report of phone carriers doing exactly that.
The Oregon Democratic Senator claimed major telcos and their executives, including T-Mobile US CEO John Legere, lied to him last year when they vowed not to allow underhand private dicks, shady bounty hunters, and dodgy geezers to purchase the location information of citizens for tracking purposes.
After I exposed these dangerous practices last year, several carriers, including @tmobile's CEO @JohnLegere told me point blank that his company would stop selling customer location data to shady third parties. https://t.co/JSASCP2PWH

— Ron Wyden (@RonWyden) January 8, 2019
This all comes after a report by Vice's Motherboard today showed that T-Mob, AT&T, and Sprint are still selling customer location data to third-party companies that, in turn, resell it to iffy miscreants. These buyers include bail bonds companies that pass people's details onto bounty hunters looking to track down folks who have skipped bail. It seems the data is slipping out to anyone offering cash.
In effect, it is possible for stalkers, criminals, private investigators, and other types to buy people's whereabouts from these resellers, who obtain the data direct from AT&T, T-Mobile US, and Sprint. We're told the brokers caught by Vice reselling sensitive data to undesirables have now been cut off from the carriers' info hose, though the practice of selling location records is set to continue, at least for now.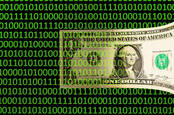 Verizon promises to stop selling its subscribers' location data... for now
READ MORE
The sale of people's location data is not a new thing, sadly. Back in the spring of 2018 it was widely documented how prison companies and other outfits were brokering the sale of customer location data from major wireless carriers. This location data can be gathered by, for instance, monitoring which cell towers phones connect to as their users travel around. AT&T, T-Mobile US, and Sprint resell this data, and so far only Verizon appears to have curbed that cash cow following last year's outrage.
That stealthy tracking of cellphone subscribers led to calls for new rules that would prohibit companies from selling their user location data to any third party. Among those up in arms last year was Wyden, who floated legislation to impose penalties on carriers that sold customer data. The telcos, hoping to get ahead of lawmakers, pledged not to sell tracking data to bounty hunters, stalkers, and other dodgy characters.
With that promise now having been shown to be utter trash, Wyden this week is renewing his calls to pass legislation.
"Major carriers pledged to end these practices, but it appears to have been more empty promises to consumers," Wyden said. "It's time for Congress to take action by passing my bill to safeguard consumer data and hold companies accountable." ®