UK government spending risks slipping back into the bad old days of legacy lock-in, MPs have been warned.
As part of its inquiry into digital government, the House of Commons Science and Technology Committee today heard evidence on the state of the government's procurement systems.
In particular, the MPs asked whether it was effective in the government's purported aim of boosting SME spending to a level where £1 in every £3 is spent with small businesses.
Witnesses replied that while there had been a shift in this direction, the government was at risk of slipping back into old habits, and legacy vendors regaining their stranglehold on contracts.
"The G-Cloud opened the market to many thousands of additional companies," said UKCloud boss Simon Hansford. "But we're certainly finding that we're stepping back here, and there's been a significant reduction of spend with SMEs."
He said the government risked "drifting back into the old ways" and that these "were not the good days".
Chris Johnson, a member of the UK Computing Research Committee, echoed this, pointing to stats that showed in 2014-15 some 27.1 per cent of government spend was on SMEs, but by 2016-17 this had dropped to 22.5 per cent.
"We're going in the wrong direction to make the 33 per cent target by 2022," he said.
This tallies with the most recent Digital Marketplace data that shows the UK government handed about twice as much cash to large firms for "digital services" than small ones in the four months to 31 July 2018.
The MPs asked whether it was the case that SMEs were simply not as well equipped to deal with Whitehall's many legacy systems.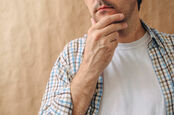 We just love small firms, screams UK.gov after palming AWS UK £4.1m
READ MORE
Although the witnesses generally agreed that there needed to be a mix of smaller and larger firms, the idea that small firms couldn't cope was broadly dismissed.
Antony Walker, deputy chief of industry group TechUK, said legacy tech was "always a challenge" but it was hard to generalise across the broad range of contracts and services in the public sector.
"There are good examples of where SMEs can handle those issues, engage in supply chain, and play an important role," he said, adding that the process of procurement "has to be cognisant of the legacy challenges".
He also suggested that where addressing legacy issues are too difficult, the best solution would be to create a new system and run the old one in the background until it can be run down.
When asked if this would be cost-effective, Walker said there were situations where double running costs will be the better outcome, especially if the government wanted to take advantage of innovations.
Johnson, meanwhile, acknowledged that breaking up oligopolies without affecting public services or influencing safety was "an extremely technical challenge", but said it could be done.
However, he did note that SMEs often found the overheads associated with meeting stringent safety and security requirements a disincentive or a barrier to entry – so there were technical reasons that larger contracts will persist in some fields.
Other issues holding SMEs back included setting unlimited liability requirements – "What SME can take that on?" asked Johnson – and the length of contract negotiation.
Johnson said that one negotiation, for a two-year project, had taken four months, which he put down to a technical lack of skills in procurement teams.
"Often in [government] procurement, you have people that have legal or financial background who are struggling to understand the technical concepts," he said. This means they will go back and forth talking to specialists, extending the process.
"For bigger companies it's not a problem; they can carry the staff forward over that time," he said, but SMEs can't wait months before they make employment decisions.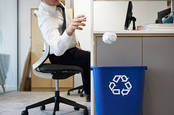 Memo to Mark Sedwill: Here's how to reboot government IT
READ MORE
The government should develop an evidence base and establish performance indicators about the length of contract negotiations, for SMEs and large companies, to understand the nature of the delays, he said.
Meanwhile, Hansford said that, in his experience of the cloud, government "disappointingly" wasn't learning lessons from the past.
He argued that the government's so-called digital transformation was actually "transforming into the next legacy, next lock-in" and that systems were being written that can't be ported or hosted elsewhere.
"We've got legacy IT in an oligopoly of eight IT companies and we're likely to transform our estate into, potentially, a duopoly of just two companies, which will set ourselves up with a problem for tomorrow."
Walker said the Government Digital Service should specialise in foreseeing and preventing these sorts of challenges.
Further issues identified were civil service staff churn that left SMEs having to dedicate limited resources to re-building relationships; the immensely variable quality of public sector procurement portals; and a lack of information about when major contracts are up for renewal.
Johnson also said the visibility of the SME champions – established in each department to drive spending with small firms – was "extremely variable" between departments.
The committee's inquiry is ongoing. ®