This article is more than 1 year old
Forget your $145m Apple patent payout, WiLAN told – it's $10m or gamble on a new trial
Judge quashes hopes of big comm tech payday
WiLAN has been told by a US judge it can either walk away with $10m in patent-infringement damages from Apple – somewhat lower than the $145m set by a jury – or go to trial again to set the figure.
This comes after WiLAN battled the iPhone giant over US patents 8,457,145 and 8,537,757, a lawsuit running since 2013 in southern California. After a trial found in 2018 that Apple had ripped off technology held by WiLAN, the biz was awarded $145m in damages by the jury.
WiLAN has now announced that federal district judge Dana Sabraw has given it "the option to accept either reduced damages in the amount of $10m or a new trial limited to determining the amount of damages only." Woomp, woomp.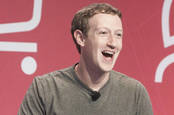 Go Zuck Yourself: Facebook destroys patent suit over timeline
READ MORE
Scraping the barrel for an upside, WiLAN noted that the ruling "confirms infringement," meaning the final amount of damages is "the only issue between the parties."
The judge also told the two parties to conduct "non-binding settlement discussions."
It's not the first setback WiLAN has had against Apple. In 2013, WiLAN lost a quarter-billion-dollar claim against Apple. It appealed, and in late 2014, lost again.
The patents in the latest case cover "bandwidth request/grant protocols" (8,457,145) and "adaptive call admission control" (8,537,757). WiLAN acquired those patents from Ensemble Communications in 2006.
The $145m figure is important to WiLAN's financial future, and it looks like the patent litigation business is losing some of its shine. Last November, WiLAN's parent Quarterhill announced a Q3 2018 loss of $9.3m, and cumulative losses for the nine months to September 30 of $29.2m. ®