This article is more than 1 year old
Before dipping a toe in the new ThinkPad high-end, make sure your desk is compatible
As in, big enough
Lenovo has given its Carbon and Yoga business flagships a makeover – but you won't be able to use one in anger until June.
As well as a revised styling, the 7th generation X1 Carbon features better audio – four speakers and far-field microphones, the latter in the expectation that voice interaction is an increasingly used feature.
Lenovo pointed out that the premium X1 Carbon line has lost weight since its 2011 debut (PDF). Back then the lightest model was 3lbs (1.3kg) and 18.8mm thick. It now checks in at under 2.5lbs (1.1kg), the same as last year, and 14.95mm thick.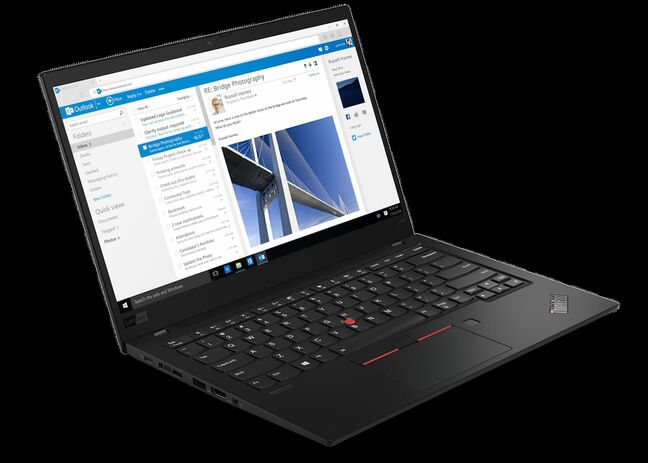 ThinkPad X1 Carbon 7th Gen 2019
The X1 Yoga, a 360° convertible now in its fourth annual iteration, gains a narrower aluminium chassis.
Both models optionally support Cat16 LTE networks and displays up to 3,840x2,160, supporting Dolby Vision. As with the 6th gen, there are two Thunderbolt ports, and the webcam has an reassuring shutter button for privacy. The shutter now covers up both the IR and optical ports.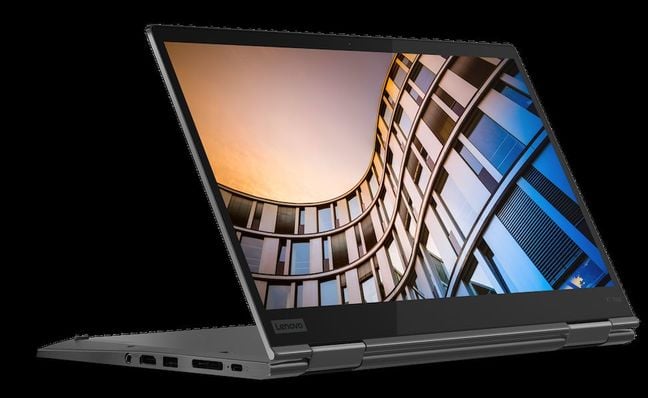 Differing from the 3rd gen mainly by a metal frame, Yoga gains a steely grey colour option
UK pricing has yet to be announced, but they aren't cheap, starting in the US at $1,709.99 for the X1 Carbon and $1,929.99 for the X1 Yoga.
If you want 32GB of RAM, an Intel i9 chip, or just a dedicated GPU, Lenovo gently nudges you towards the P-series workstation line. These are updated late in the calendar year, and we'll have a hands-on for you shortly.
The 6th gen ThinkPad X1 Carbon got a look here, and the 3rd gen ThinkPad X1 Yoga here.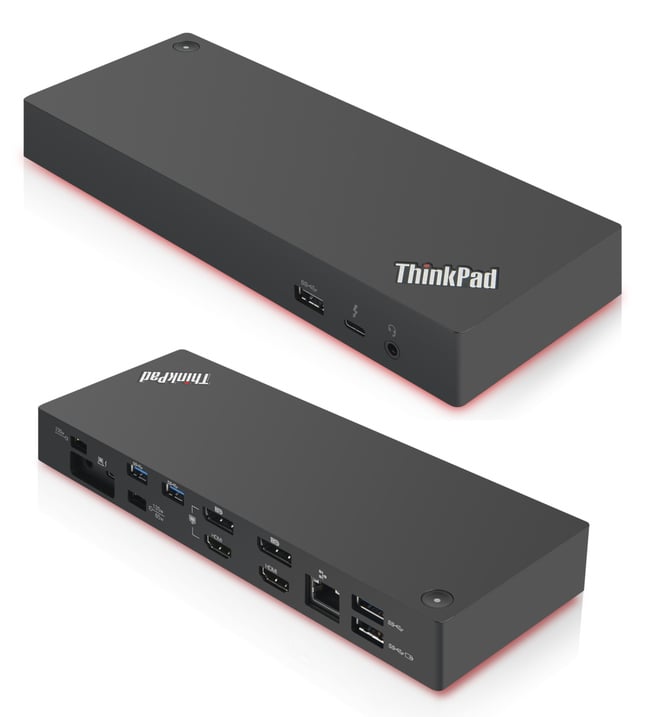 Thunderbolt 3 dock
In addition to new laptops and high speed monitors for gamers (under the Legion brand), Lenovo also released a 2nd generation Thunderbolt dock, and a ludicrously extravagant 49-inch 3,840x1,200 business monitor.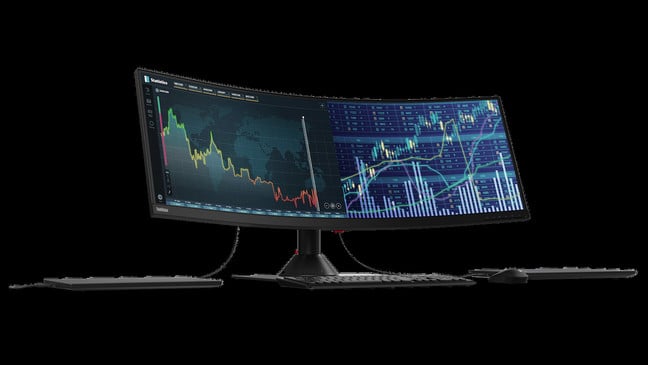 ThinkPad monitor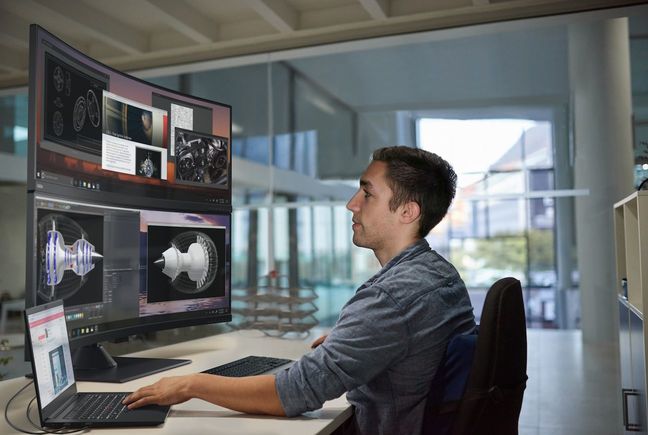 You'll get a stiff neck if you sit like this
That's larger than our desks at Vulture Central. ®