This article is more than 1 year old
xHamster reports spike in UK users getting their five-knuckle shuffle on before pr0n age checks
Or Jillin' off, for the ladies
UK-based smut viewers seem to be filling their boots before the government's age check kicks in as traffic to xHamster rose 6 per cent in 2018.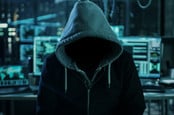 El Reg deep dive: Everything you need to know about UK.gov's pr0n block
READ MORE
According to the website's veep, Alex Hawkins, the trend is typical of countries in which plans to block online pornography becomes national news. "It seems the more you talk about it, the more people feel invested in it as a right," he said.
The UK government's age-verification rules, which will force users to prove they are over 18 to enter, were set out in the Digital Economy Act (2017) and the online pornography regulations were passed yesterday.
The government has promised a minimum of three months for industry and the public to prepare, meaning they are likely to come into force around Easter.
They won't apply to sites on which porn makes up a third or less of the content – unless it's marketed as a smut provider.
The regulator, the British Board of Film Classification, can require ISPs to block non-compliant sites, and ask ancillary and payment service providers to withdraw their services. The Act also provides for fines to be doled out up to sum of £250,000, but the government does not plan to use this power yet.
Porn providers, from solo hobbyists to larger sites like xHamster, have spoken out against the plans, arguing they pose a whole host of technical and societal issues without properly solving the problem they claim to be fixing.
For instance, the rules don't cover social media sites, so the under-18s that the law is meant to protect will still be able to access – or "stumble upon" – smut in places like Twitter or Reddit.
The block has gained widespread national attention, and it seems UK users may be preparing for the lockdown – at least that's one reason xHamster gives for the rise in UK-based viewers shown in its 2019 Trends report.
In comparison, countries that have more restrictions showed, unsurprisingly, a decline in visitors. Traffic from China fell 81 per cent this year, which xHamster put down to the nation's ban on VPNs and $80,000 cash rewards for people who shopped sites hosting illegal content, like porn.
But it isn't just countries setting their own rules that seek to limit porn-viewing: Tumblr last month announced it was going to use (apparently not-so-great) algorithms to identify and ban pornographic content.
The surprise decision – which came into force just two weeks after it was announced – appears to have benefitted xHamster, though. The site reported a 208 per cent increase in searches for "Tumblr".
Elsewhere, the report showed an increase in the number of female visitors to the site – up 42 per cent in the US and 12.3 per cent worldwide – a trend Hawkins predicted would continue into 2019. ®