This article is more than 1 year old
Ahem, Amazon, Google, Microsoft... Selling face-snooping tech to the Feds is bad, mmm'kay?
Government facial surveillance harms civil liberties, advocacy groups warn
The campaign against Uncle Sam's use of facial recognition stepped up a notch this week: scores of rights-warriors have urged Amazon, Google, and Microsoft to cease selling the panopticon tech to the US government.
"Companies can't continue to pretend that the 'break then fix' approach works," said Nicole Ozer, Technology and Civil Liberties director for the ACLU of California, in a statement. "History has clearly taught us that the government will exploit technologies like face surveillance to target communities of color, religious minorities, and immigrants."
The request came from more than 85 advocacy groups focused on a diverse set of social issues, including racial justice, religious liberty, civil rights, human rights, and immigrant rights. Signatories include the American Civil Liberties Union, Center for Media Justice, Electronic Frontier Foundation, Free Press, Government Accountability Project, Human Rights Watch, and National Immigration Law Center, to name a few.
The ACLU made a similar request to Amazon in May, asking CEO Jeff Bezos to stop selling its Amazon Rekognition surveillance tech to authorities. The campaign collected 150,000 signatures to a petition and elicited concern from members of Congress, corporate shareholders, and Amazon employees.
Ching ching!
Amazon hasn't been receptive to the message. The latest missive chides the seller of stuff and services for doing what it has been focused on for years, attracting government business.
"Instead of acting to protect against the very real dangers of face surveillance, your company is ignoring community concerns and further pushing this technology into the hands of government agencies," the letter to Bezos and general counsel David Zapolsky says.
The company reportedly has been trying to convince US Immigration and Customs Enforcement to implement Rekognition. The FBI is said to have a Rekognition pilot test underway.
There's interest in facial recognition among other agencies too, though not necessarily involving Amazon, Google, or Microsoft. The Secret Service, for example, has begun testing a facial recognition system at the White House.
The letters to Google and Microsoft take a slightly more cordial tone because executives from those companies at least have acknowledged the social and ethical challenges arising from face surveillance technology and the machine learning software that supports it. Both firms have been challenged by groups of employees to avoid morally dubious engagements and have talked up ethics and responsibility in response to concerns.
Google has even shown willingness to act on declared principles by abandoning Project Dragonfly, its censored search engine for China, and by deciding not to renew Project Maven, its military AI contract.
Savoring the unfamiliar moral high ground, the Chocolate Factory in December took a swipe at Amazon when it said, "[Un]like some other companies, Google Cloud has chosen not to offer general-purpose facial recognition APIs before working through important technology and policy questions."
Redmond weighs in
Microsoft president Brad Smith around the same time published a blog post saying governments should regulate facial recognition technology.
In response, the ACLU called his proposed safeguards "wholly inadequate" and urged the Windows maker to back up its talk with action. The civil rights group and its fellow signatories have challenged all three cloud giants to commit to not providing face surveillance systems to governments.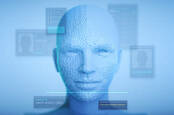 Americans are just fine with facial recognition technology – as long as they get shorter queues
READ MORE
Amazon did not respond to a request for comment. Google declined to comment on the record. A Microsoft spokesperson promised a statement, which did not arrive by the time this story was filed.
Limiting the spread of facial recognition tech represents a worthy goal but it's difficult to see how denying direct sales to government agencies will make much of a difference in the absence of a legal regime that respects privacy.
Even if Amazon, Google, and Microsoft decline to provide facial surveillance systems to the government, less scrupulous firms may step in. And there's little to stop authorities from working with partners of the cloud companies that resell surveillance tech or to spin up a cloud server on AWS, Azure, or Google Cloud with open source facial recognition software.
What's more there are other forms of biometric surveillance, such as gait recognition, and other types of data, such as location info from mobile devices, that can be combined to track and identify individuals. Corporate commitments to ethical behavior count for something, but to judge by the current state of privacy, self-regulation and grand statements still leave something to be desired. ®