This article is more than 1 year old
Epyc move: Supermicro plunges into Cascade Lake's Optanical waters
Silicon Valley box slinger claims it's first on the block with Intel processor... which isn't out yet
In brief Supermicro is touting what's said to be the "first to market" Intel Cascade Lake AP Xeon server – and it's fitted with Optane DIMM modules to make in-memory apps, particularly the AI ones, run faster.
Although the Silicon Valley kitmaker claims this month that it is first on the block with this grade of gear, it's not on general sale. For one thing, the processor isn't widely available yet. So, y'know, you'll probably have to take a ticket and get in line for one of these machines.
At the heart of the box is Intel's Cascade Lake AP, a 14nm Xeon Scalable Processor that has a family of x86-64 instructions, dubbed DL Boost, to accelerate deep-learning inference in hardware. The Optane DIMM modules put 3D XPoint persistent memory into a DDR4-type DIMM form factor, which has a lower read latency than an NVMe Optane SSD.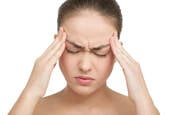 Intel peddles latest Xeon CPUs – E-series and 48-core Cascade Lake AP – to soothe epyc mygrayne
READ MORE
Supermicro admitted its BigTwin servers, with Cascade Lake AP processors and Optane DIMMs, are available via an early shipment program that you have to apply for via email, and claimed customers should expect "game-changing results," though without supplying any numbers, El Reg notes. Cascade Lake AP is due to land sometime in early 2019.
For Intel, Cascade Lake and Optane DIMMs may be a way of countering its, er, Epyc rival AMD which promised to launch later this year 7nm Rome Epyc processors, which can have up to 64 cores, 16 more than the Cascade Lake AP family. AMD servers can't support Optane DIMMs. Intel will hope a Cascade Lake AP Xeon plus Optane DIMMs will match or outperform an AMD Rome server, particularly for AI work. ®