The victim of a $24m cryptocurrency heist is suing his assailants in what is believed to be the first ever RICO claim involving digital currency.
Plaintiff Michael Terpin claims Nicholas Truglia and 25 other unnamed defendants were part of an organized crew that robbed Terpin and other high-profile cryptocurrency owners by porting their mobile phone numbers to new SIM cards, allowing the thieves to receive their victim's two-factor authentication tokens in text messages and thus gain access to the online wallets.
The suit, filed with the California Superior Court in Los Angeles, asks for an $81m payout, citing violations of the US Racketeering Influenced and Corrupt Organizations Act (RICO), a federal law commonly used to impose heightened penalties to organized crime groups. That 81 million dollars is made of 24 times three, as under RICO you can sue for triple damages, plus another nine million bucks in legal costs and expenses.
"This lawsuit is about the unauthorized and wrongful taking from [Terpin] of nearly $24m in cryptocurrency," the suit [PDF] reads.
"On information and belief, Truglia was at the center of this conversion."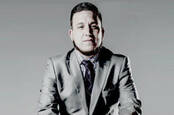 Alleged crypto-crook CEO cuffed by FBI after $4m investment in his bank bafflingly vanishes
READ MORE
Terpin claims that Truglia and the 25 other Doe defendants were behind the January 7, 2018 hijacking of his AT&T wireless account. The miscreants called AT&T, and claimed to be Terpin with a new phone. A pair of scumbags then had his phone number ported over to a different SIM card that was used to receive two-factor authentication codes sent to his number, all in order to change account passwords and obtain entry to his cryptocurrency wallet. Within two days, the entire $24m balance of the wallet was drained.
Around this same time, Truglia, who is currently serving time in California for SIM card fraud, was said to be [PDF] living the high-life in Manhattan on what he told friends was a fortune made hacking the crypto-concurrency accounts of Terpin and others. Truglia was also alleged to be part of a larger group called "OG Users," which specialized specialized in SIM-swap heists.
Reasoning that Truglia and the others constituted a gang, Terpin is invoking RICO to seek a three-fold damages bill on his lost $24m.
Truglia and the 25 mystery men or women are not the only ones facing the wrath of Terpin's legal team.
Aggrieved over the way his account was casually transferred over to a thief, the investor is also suing AT&T for $224m, claiming gross negligence on the part of the carrier. That case is still pending in the Los Angeles US District Court. ®