This could get very messy
"It's a smoking gun," said Wendy Musell, partner at Stewart & Musell, LLP in San Francisco and chair of the California Employment Lawyers Association, in a phone interview with The Register.
"There are requirements in order to set forth the age of individuals being laid off. The point of these disclosures is to make sure there's not discriminatory conduct in a layoff."
Musell said – assuming the allegations are correct – the consequences could be very serious for IBM. But she said it isn't clear the government will want to pursue a criminal claim.
"It depends on the federal government's interest in having age data accurately reported," she said, noting that the Trump administration has rolled back employers' data reporting obligations.
In response to a request to comment on Rodger's allegations, IBM spokesperson Edward Barbini said, "Rodgers is making it sound as if she were laid off, and this was not the case. Moreover, she has never provided any documentation or evidence to support her outlandish claim of wrongdoing by the company."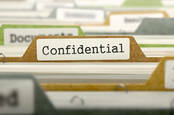 IBM insists it's not deliberately axing older staff. Internal secret docs state otherwise...
READ MORE
This seems a nonsensical line for Big Blue to take: Rodgers does not claim that she was laid off in the affidavit. Rather she clearly states she was fired: "I worked for IBM from approximately September 1, 1978, to July 17, 2017, when I was terminated," the second sentence of the affidavit reads.
Furthermore, because Rodgers has not yet filed a legal claim against IBM, she has not provided evidence to support her allegations. That normally occurs once a case has been filed with a court and discovery has begun. Her affidavit is simply a sworn statement submitted in the New York lawsuit against he former employer.
IBM's statement does not explicitly deny her claim or offer a rebuttal: a statement may be "outlandish" and still be true. The tech goliath, however, has maintained its layoffs were lawful. The truth of the matter will have to wait for the legal process to run its course. ®
Similar topics