This article is more than 1 year old
Old bugs, new bugs, red bugs … yes, it's Oracle mega-update day again
Out of 284 flaws, 33 are rated critical. Big Red admins have big patches ahead
Oracle admins, here's your first critical patch advisory for 2019, and it's a doozy: a total of 284 vulnerabilities patched across Big Red's product range, and 33 of them are rated "critical".
We hope your support contracts are up-to-date to receive these fixes. The full list is here, and with so much to choose from, The Register will work through the top-rated bugs.
Oracle Communications Applications (OCA) is home to nine of the vulnerabilities in various components:
Oracle E-Business' Performance Management component had an "easily exploitable" bug in CVE-2019-2453: an unauthenticated network attacker could create, delete, or modify critical data. There was similar bug in the e-biz suite's fulfillment system (CVE-2019-2489).
Are we there yet?
Sorry, no.
In CVE-2016-4000, Jython provided a vector for arbitrary code, and it's used by Big Red's Enterprise Manager platform, Banking Platform, and Utilities Network Management System.
Yet another Apache tool, Derby before version 10.12.1.1 used in the WebLogic server, suffered from CVE-2015-1832, a denial-of-service vulnerability.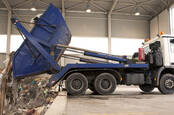 Thought Patch Tuesday was a load? You gotta check out this Oracle mega-advisory, then
READ MORE
Oracle Tuxedo used a version of the Spring framework vulnerable to CVE-2018-1275, an RCE bug that also affected the Sun Tape Library ACSLS component.
The company's JD Edwards Enterprise Tools was vulnerable to CVE-2018-8013, a complete takeover enabled by a deserialisation bug in Apache Batik.
There were a couple more authorisation bypass bugs to deal with, one in MySQL (CVE-2018-10933, inherited from libssh), and Xstore Payment (CVE-2017-7658, in the Eclipse Jetty server).
Finally: in CVE-2015-8965, Rogue Wave JViews was patched against an RCE, and Oracle found that software in the Agile PLM component of its supply chain suite. ®