You heard the latest Chinese CRISPRs? They are real: Renegade bio-boffin did genetically modify baby twins
Egghead faces criminal rap after Beijing tells of banned experiment
Babies were genetically engineered in test tubes using the CRISPR DNA-editing tool as part of an illegal experiment led by disgraced scientist He Jiankui, the Chinese government confirmed this week.
The rogue boffin boasted, during a talk at the Second International Summit on Gene Editing conference in November last year, that he had manipulated the genetic blueprints of twin girls while they were mere embryos in a lab.
Until now, the world was unsure the newborns even existed beyond wild claims by a renegade scientist. Now, Chinese state media reports that the planet's first publicly known genetically modified babies are real: born, alive, and under medical supervision. And, it looks as though more CRISPR babies could be on the way as another woman is pregnant as part of the experiment, according to the results of a probe led by officials working in the Guangdong Province.
The report says He had intentionally dodged supervision to undertake the project, which is illegal under Chinese law. He is accused of raising funds, and organized researchers entirely on his own in the Middle Kingdom.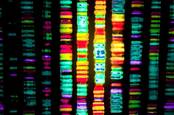 Brit boffins get green light to edit human genome
READ MORE
The Chinese government condemned He's work, and ordered a halt to research into the editing the human genome. Xinhua, official Chinese state media, said He had "seriously violated ethical principles and scientific integrity and breached relevant regulations of China."
The official investigation found that He had conducted the experiment to produce HIV-resistant babies, and had faked an ethical review certificate. People affected with HIV are not allowed access to IVF treatment in China, and He broke that rule by recruiting eight couples, where the men had HIV but the women did not, and genetically modified embryos with CRISPR before implanting them into the wombs of the women. The goal was, as you can imagine, to make babies that were not HIV positive despite their parentage.
One woman gave birth to twins Lulu and Nana, and another woman is pregnant. One couple dropped out of the experiment, and the other five couples failed to conceive. The investigation found that He conducted the experiments secretly from March 2017 to November 2018.
He has since been fired by the Southern University of Science and Technology (SUSTech), where he was an associate professor in the department of biology.
"Effective immediately, SUSTech will rescind the work contract with Dr. Jiankui He and terminate any of his teaching and research activities at SUSTech," according to a statement.
He now faces criminal charges, and will be transferred into the tender embrace of China's public security department. ®