This article is more than 1 year old
Oracle robbed just about anyone who wasn't a pasty white male of $400m, says Uncle Sam
Lucrative govt IT contracts at risk in discrim row
Updated The US Department of Labor has doubled-down on Oracle, accusing the IT giant of "stark patterns of discrimination" against women and minorities since 2013.
The department's officials hope to cancel the IT giant's lucrative government contracts if allegations that folks have been cheated out of hundreds of millions of dollars are proven true.
The department's complaint [PDF] was submitted Tuesday, and will be heard by the Dept of Labor's Office of Administrative Law Judges. This latest sueball expands upon a legal bomb dropped on Oracle by Uncle Sam in 2017. That earlier brouhaha was paused to give the Silicon Valley titan a chance to come to some arrangement with the labor watchdogs. The process went nowhere useful, and so now the US govt has gone ballistic.
Specifically, it is claimed the database goliath shortchanged women and minorities – anyone who wasn't a White male, basically – by a hefty $400m in lost wages.
The allegations, lodged by the Dept of Labor's Office of Federal Contract Compliance Programs (OFCCP), arrived hard on the heels of a civil class-action lawsuit, filed last week in California, also accusing the cloud biz of pay discrimination.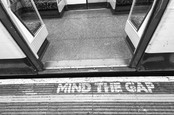 Big Red's big pay gap: $13,000 gulf between male and female Oracle staffers – reports
READ MORE
Amid the Dept of Labor's allegations is the claim that Big Red prefers to scoop up foreign Asian graduates on the cheap, sponsor their US immigration visas, and then keep a relatively low ceiling their wages. We're told that if you happen to be Asian and a recent college graduate – particularly an Indian grad – Big Red will favor you over other university-age candidates, and offer you a job in America as a level-one professional techie.
Whites, Hispanics, and African Americans were all unfairly snubbed during the recruitment process of college-age kids, according to the department's complaint.
The result: among 500 technical graduate hires between January 2013 and December 2016, 90 per cent were Asian, five – as in five people – were Hispanic, six were African American, and the other 39 were White or at least non-Asian, according to the Dept of Labor's stats. For several years, Oracle simply hired no Black or Hispanic grads at all, according to the department. More than 100 "qualified, non-Asian" ideal applicants were turned away by the database giant during those years, labor officials reckon.
As for those Asian newbies drafted in from abroad, they tend to be rather grateful for Oracle's employment, as it gives them a chance to live in California and the Land of the Free, and as such, it is strongly believed this is exploited by the cloud kingpin to get away with paying the foreign grads less than it would pay their American cousins.
The court filing hinted at Oracle's real thinking: "It prefers to hire visa-holding Asian recent college and university graduates. It even has a program to hire a set number of recent graduates from Indian schools each year. This preference for a workforce that is dependent on Oracle for authorization to work in the United States lends itself to suppression of that workforce's wages."
While the color of your skin may help you get aboard, it won't help you embiggen your wage packet, it is claimed. Raises are seemingly reserved for White blokes. Following an analysis of employees holding 80 distinct job titles within the Larry Ellison-run corp, the Dept of Labor said Asians and African Americans had lower than expected pay compared to their White colleagues, and women lower than men, even when factors from full-time status and global career level, to job specialty, estimated prior work experience, and company tenure were taken into account.
From the stats the Dept of Labor could gather, it is claimed:
5,000 women in product development, information technology, and support job functions suffered pay disparities as high as 20 per cent;
11,000 Asians in product development jobs were short-changed by as much as 8 per cent over the four-year period of the complaint; and
Black or African Americans, all 30 of them, were underpaid by as much as 7.5 per cent.
Oracle employs roughly 137,000 people worldwide: 24 to 33 per cent are women, depending on whether you're looking at technical, management, or other roles.
Getting ahead was also a challenge: the table below shows your chance of moving on up in a tech role and a manager role, compared to others...
| Group | Individual techie: Likelihood of promotion | Manager: Likelihood of promotion |
| --- | --- | --- |
| Women | 70 per cent, compared to men | 42 per cent, compared to men |
| Asians | Not reported | 49 per cent, compared to Whites |
| Black / African American | 17 per cent, compared to Whites | Zero managers |
Nor is there any payoff for patient staff hanging on for some kind of eventual reward, we're told. Rather, over time, the pay for non-White, non-male employees "gets worse over long careers: female, Black and Asian employees with years of experience are paid as much as 25 per cent less than their peers," the complained stated.
The Redwood Shores corp had also resisted the investigation, the Labor officials claimed, by failing to provide various records and figures requested by the OFCCP until October 2017.
As well as asking for the cancellation of Oracle contracts, and barring it from future government contracts until it fixes its hiring and pay issues, the OFCCP wants affected employees compensated. A spokesperson for the database giant was not available to comment. ®
Updated to add
In a statement, Oracle's top brass said: "This meritless lawsuit is based on false allegations and a seriously flawed process within the OFCCP that relies on cherry-picked statistics rather than reality. We fiercely disagree with the spurious claims and will continue in the process to prove them false. We are in compliance with our regulatory obligations, committed to equality, and proud of our employees."