This article is more than 1 year old
Ginni, you may have to get out and push: IBM sales, profit stuck in the mud. $13bn is $13bn, tho
Pay no attention to Watson's lackluster performance – look, the share price is up!
IBM on Tuesday delivered its third consecutive quarter of declining revenue, and its shares still surged in after-hours trading.
At time of publication, its stock was up 6.5 per cent to $130.47 apiece.
Big Blue reported $21.8bn in Q4 2018 revenue, down 3 per cent year over year or 1 per cent in constant currency. The numbers were better than the average analyst estimate of $21.75bn, which explains investor enthusiasm for IT giant.
GAAP earnings per share came in at $2.15, a figure shaped by a $1.9bn charge following from the US Tax Cuts and Jobs Act of 2017. For the fourth quarter, net income stood at $2bn, better than the $1.1bn it lost in the year-ago period due to a $5.5bn tax charge. Its non-GAAP net income for Q4 was $4.4bn, down 8 per cent.
For the full year to December 31, IBM posted $79.6bn in revenue, up 1 per cent year on year or flat adjusted for currency. That translates to GAAP earnings per share of $9.51, a 55 per cent increase from $6.14 GAAP EPS in in 2017.
Net income for the full year was $8.7bn, up 51 per cent on 2017, though, remember, a year ago, it took a $5.5bn tax hit. Its non-GAAP profit from 2018 was $12.7bn, down one per cent.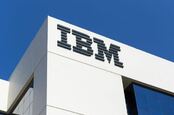 IBM HR made me lie to US govt, says axed VP in age-discrim legal row: I was ordered to cover up layoffs of older workers
READ MORE
"In 2018 we returned to full-year revenue growth, reflecting growing demand for our services and leadership solutions in hybrid cloud, AI, analytics and security," said Ginni Rometty, IBM chairman, president and CEO, in a statement, claiming interest from large global customers in IBM's cloud tech and its business services.
IBM's cognitive solutions group, which includes AI and analytics software, barely budged, with $5.5bn in revenue. That's about the same as the year-ago quarter or up 2 per cent adjusted for currency.
Global business services reached $4.3bn, up 4 per cent or 6 per cent with currency adjustment. Gross profit margin rose 300 basis points.
The company's technology services and cloud platforms group posted revenues of $8.9bn, a 3 per cent decrease or flat year to year in constant currency. Even so, gross profit margin rose 140 basis points.
IBM's systems group, the company's traditional mainframe business, declined 21 per cent or 20 per cent with currency adjustments. The company's Power business gains were offset by a Z business product cycle slowdown following a sales surge in Q4 2017.
"This is the most successful mainframe product cycle in quite some time," said CFO Jim Kavanaugh during the company's conference call with financial analysts.
Finally, the company's financing group reported $402m in revenues, down 11 per cent or 9 per cent with currency adjustment.
Analyst begs to differ
In an email to The Register, Forrester Research VP and principal analyst Andrew Bartels said the results look like the more mediocre news from IBM. "The 12 per cent cloud revenue growth [for the full year] is not impressive, given that IBM tosses anything cloud related into that, including sales of hardware that might be used for cloud operations," he said.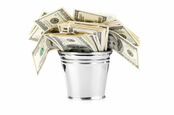 Wall St moneymen on IBM Q4 financials: Don't get your hopes up
READ MORE
Bartels also found the performance of IBM's AI and analytics business underwhelming, noting that its cognitive solutions sales grew a modest 2 per cent when the overall software market is growing at about 8 per cent. "Watson is clearly not providing the lift to IBM's revenues as it had hoped," he said.
Bright spots for IBM, Bartels observed, include growing demand for global business services and stronger profits due to a focus on growing earnings per share rather than revenues.
The company's $34bn acquisition of Red Hat is expected to close in the second half of 2019. Kavanaugh said he's excited about what Red Hat and IBM together will mean for customers.
For 2019, the company said it expects diluted EPS of $13.90. ®