Qualcomm: Please don't hate us just 'cause we're so freaking excellent
FTC case continues as chipmaker starts defense
Analysis Qualcomm has launched its rebuttal of antitrust charges by claiming it's just too damn good at its job.
America's Federal Trade Commission (FTC) has taken the chip designer to court in the States, accusing it of using its control of "standard-essential patents" (SEPs) to cut unfair deals with device makers, while refusing to license those vital cellular communications technologies to rivals in order to maintain its leverage.
Last week, attention focused on Apple's billion-dollar, five-year exclusive agreement with Qualcomm to supply iPhone modem chips: an investigation that yielded contradictory information over who was screwing over who.
This week, Qualcomm will get to make its case and – while it is not denying that it forces manufacturers to sign "no license, no chips" contracts before getting their hands on its cellular modems – it claims that the move is not an antitrust issue but simple recognition of the fact that its Snapdragon technology is better.
The biz owns over 120,000 patents, some of which are fundamental to how modern smartphones communicate. It got into that position by innovating faster than rivals, Qualcomm executives argued in the California federal court. And, it said, as rivals have caught up with it in the past few years, its market share has started to fall.
The way Qualcomm tells it, it is using the patent system the way it is intended to be used: to profit from innovative technological advances while they are still at the cutting edge. It's not anti-competitive; it's adequate compensation.
Although the US government's case hinges on the fact that Qualcomm used its patents to force device makers into restrictive contracts and even to disrupt possible competing standards, Qualcomm's argument about technological superiority has been repeatedly bolstered with witness testimony.
Apple, for example, confessed that as it moved to 4G mobile connectivity only Qualcomm had the components that included everything it wanted, such as carrier aggregation. It had looked at all companies in the market, including Ericsson, Broadcom, and Intel, explained Apple's director of cellular systems architecture Matthias Sauer, but found that only Qualcomm could do everything it wanted.
Separately, analysts and semiconductor industry watchers quietly refer to Qualcomm's Snapdragon modem family as the "gold standard" of cellular broadband chipsets, we note.
Superiority complex
Anyway, this was all back in 2011, and it took until 2015 – and the subsequent launch of the iPhone 7 in 2016 – for Apple to shift to another designer's modem chips. As it turned out, the features that Apple insisted on that led it to deciding to go with Qualcomm weren't actually needed, it is claimed, and Apple didn't make use of them. Which sort of proves Qualcomm's point: it was cutting deals based on its technological superiority rather than forcing people to use its parts.
That doesn't excuse the fact however that Qualcomm negotiated down its licensing rate in return for Apple publicly disavowing the competing WiMax standard that was being developed by Intel.
That situation doesn't make Apple or Qualcomm look very good but the issue was further complicated in court by Jeffrey Andrews, professor of electrical and computer engineering at the Univeristy of Texas, Austin, who dug into Qualcomm's patents (well, 34 of the core ones out of the 120,000+) and argued that WiMax just wasn't that good.
When LTE came out, Andrews testified, it was clear that it was technically superior to WiMax. That isn't a controversial view: most industry experts will agree that WiMax was not that great, especially compared to LTE.
But then again, Andrews is also a former Qualcomm employee and is acting on behalf of Qualcomm, which led to the prosecutors attacking him for only reviewing 34 of the companies patents and failing to draw comparisons with other corporations like Nokia, Ericsson and InterDigital.
It also ignores that fact that Qualcomm didn't know at the time that WiMax would be a bust: the San Diego-based giant signed a massive contract with Apple that effectively co-opted the iPhone maker into screwing over what was a potentially disruptive standard to Qualy's business.
Another core argument in the antitrust case is that Qualcomm forced phone makers to pay artificially high license fees because of its control of so many key patents – with the threat that it would cut them off if they didn't pay.
But that argument has been somewhat undercut by the fact that the license fees themselves were only a few dollars for each phone when those phones themselves were being sold at a massive markup for several hundred dollars. The question becomes: is the additional cost to consumers really big enough to justify government involvement? Should the FTC dig into the Cupertino idiot tax next?
Arbitration
While Qualcomm is not coming out of the trial looking like a particular pleasant company, the truth is that no other business is, either: the semiconductor and mobile phone market is cutthroat and the underlying sense is that Qualcomm was able to get its way because it innovated its way to the top.
If it had been any other outfit, they would have done the same. And when a competitor does get the jump on Qualcomm in the future, the industry will expect to be strong-armed by them too – for as long as their technological advantage holds.
It's worth highlighting one more aspect of the case: Qualcomm's attempt to be seen as following the rules even if the fight gets nasty in the weeds. It argued in court that its "no license, no chips" contract was actually modeled on the process that was devised between the FTC and Google in 2013.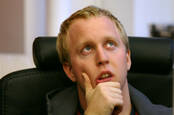 A billion-dollar question: What was really behind Qualcomm's surprise ten-digit gift to Apple?
READ MORE
Qualcomm's senior vice president of licensing strategy (its top license lawyer) Fabian Gonell argued that the process enables the company to resolve any disputes through arbitration, rather than resort to the court – something that the FTC pushed in the Google case.
Gonell said Qualcomm had offered Apple a binding arbitration approach in 2016 – when Apple first started seriously considering jumping ship and going with Intel cellular modems – but Apple refused, resulting in a morass of lawsuits between the two companies across the globe that have resulted in iPhones being pulled from sale in a number of countries.
"We were willing then and we are willing today," Gonell said about settling the issue between themselves.
It is a clear effort to say to the judge: look, this is rough-and-tough market but consumers ultimately benefit if everything is done between corporations rather than dragged through the courts. Let the free market, as ugly as it can be, decide. So leave us alone and kick the FTC's case to the curb.
Whether that argument proves persuasive to Judge Lucy Koh – who will be the ultimate decider – we will have to wait and see. Arguments will continued through this week and next with closing arguments expected Friday, February 1. ®