This article is more than 1 year old
Whats(goes)App must come down... World in shock as Zuck decides to intertwine Facebook, Instagram, WhatsApp
Takeover leads to consolidation? Unfathomable (adjusted for sarcasm)
Analysis In an unprecedented decision that has left tech observers struggling to contain their shock, Facebook has decided to create a common software architecture for its three main apps: Facebook Messenger, Instagram, and WhatsApp.
After all, never before in corporate history has one company spent billions acquiring other organizations and then pulled them all under one framework. Companies are usually expected to keep running subsidiaries as entirely separate entities for the remainder of time, even though it would make an enormous amount of sense on every level to consolidate them.
The order has come from on high – the mighty Zuckerberg himself – according to a report in the New York Times, with software teams told to finish up on the work within a year.
The decision came out of the blue with absolutely no indications beyond the high-profile exit of the founders of both Instagram and WhatsApp from Facebook in recent months.
It has also come as a shock to those who imagined that Facebook's promise that it would allow both outfits – WhatsApp and Instagram – to act independently when it acquired them has not lasted forever.
The backlash has been swift: netizens have taken to their Facebook Messenger, Instagram, and WhatsApp accounts to assure Zuckerberg that his corporate interference will not go unchallenged and that they will, at some point soon, delete those apps from their phone. Just not yet.
There are several serious implications to the decision to integrate Messenger, Instagram, and WhatsApp, however. For one, Facebook has already been under fire for sharing user data across its apps, particularly when it acquired WhatsApp. The UK's Information Commissioner in particular is unhappy with how Facebook has repeatedly refused to view user data acquired by the three different as separate datasets.
One happy family
If the three are consolidated on top of a single software platform, it is inevitable that Facebook will connect user accounts through their unique identifiers, removing a degree of pseudo-anonymity that some Instagrammers and WhatsApp users in particular value.
But Facebook is of course banking on the fact that the vast majority of users of all three apps will continue to use them as before, which will give the company greater access to its users' data and everyday lives, which it will then find new ways of profiting from. Most users remain blissfully unaware of what Facebook actually does, despite countless articles explaining it.
One plus to the plan, according to those briefed on it, is that end-to-end encryption will be carried over from WhatsApp to all three apps (although Instagram is not a messaging service). That may see Facebook put under pressure by law enforcement personnel, and we wouldn't be surprised to find that the software reorganization incorporates an FBI-friendly backdoor.
According to the NYT report, there is some internal annoyance at the plan with some unsure as to the benefit of tying the services together, especially since they don't expect it to bring in many new users.
Which suggests that people working at Facebook are oblivious to how the company actually makes the money it uses to pay their wages. Hint: it's by gathering as much user data as possible and selling it to advertisers. Some employees have reportedly left as a result of the plans, although it's safe to say that many, many more have stayed because they get paid incredibly well.
Facebook are going to monetize encrypted messaging by consolidating metadata analysis of 3 key platforms (Messenger, Whatsapp & Instagram). They will make money by tracking your relationships and social groups. They will make that information easily accessible to law enforcement.

— Sarah Jamie Lewis (@SarahJamieLewis) January 25, 2019
Another possible benefit for Facebook to the consolidation plan is that it would make it much harder for lawmakers and antitrust investigators to argue that Facebook should be broken up: because each would be working from a common framework.
Special
In short, the decision is a pretty obvious one for a large corporation to take. It seems unlikely that there is anything so super-special about the underlying architecture of WhatsApp or Instagram that the same services can't be run on Facebook's systems.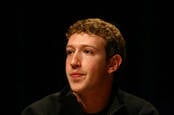 Facebook didn't care if your kids ran up gigantic credit card bills – lawsuit
READ MORE
Of course that doesn't mean that it won't create more software problems that it solves: the history of IT is littered with bad attempts to force different products to work off the same foundation.
But the benefits to Facebook are significant, including the ability to get rid of many of the (very expensive) software engineers that are currently needed to support three different products. And plans to introduce its own cryptocurrency.
With the departure of WhatsApp and Instagram founders, the company has already saved itself a fortune in share allocations. What's that? You just figured out Facebook isn't a cuddly bear but is instead a ruthless, profit-driven corporation that wants your data and will let your kids run up huge bills?
We're so sorry about that. Now go back to tagging your friend in that pic at the event you heard about through Facebook. ®