This article is more than 1 year old
Intel boss: Expect chip shortages into mid-2019, stumbling server processor sales this year
Chipzilla laments weak IoT, looming server gloom, still promises 10nm proper by Q4
Intel saw some of the shine wiped off its 2018 fiscal year as the chip giant closed out the year with a disappointing fourth quarter and warnings of lean times to come.
Chipzilla said for the final quarter [PDF] of last year, ending December 29:
Revenues of $18.7bn were up 9 per cent from the year-ago quarter, but short of the $19.02bn bar analysts had set.
Net income of $5.2bn can't really be compared to Q4 2017's $700m, as Intel took a one-time $5.4bn tax hit in that year-ago quarter. Non-GAAP net income was $5.9bn, a 14 per cent increase from $5.2bn in 2017.
Non-GAAP earnings per share of $1.28 topped analyst estimates of $1.22
PC revenues of $9.8bn were up 10 per cent from Q4 2017.
Datacenter revenues of $6.1bn were a 9 per cent jump from last year's quarter.
IoT revenues were $816m, down 7 per cent year-over-year. Intel blamed this on the since-divested Wind River.
Memory revenues were $1.1bn, a 25 per cent jump. Programmable solutions (FPGA) revenue was $612m, up 8 per cent.
For the full year:
Revenues of $70.8bn were a 13 per cent gain from $62.8bn last year.
Net income of $21.1bn was more than double the previous year's $9.6bn, due to the aforementioned tax write-off. The non-GAAP income of $21.5bn in 2018 was up 28 per cent from $16.8bn in 2017.
Non-GAAP earnings per share of $4.58 compared to $3.46 last year
PC revenues were $37bn, a 9 per cent increase from 2017.
Datacenter revenues on the year hit $23bn, a 21 per cent boost.
IoT revenues topped out at $3.5bn (up 9 per cent), memory revenue was $4.3bn (up 22 per cent) and FPGAs netted Chipzilla a $2.1bn haul (up 12 per cent).
Despite the strong overall numbers for fiscal 2018, the year closed on a down note for Intel. The chip giant fell short of its revenue targets for the fourth quarter, with modem sales, and revenues in China in particular, a disappointment.
Intel's long-running chip shortage also looked to have an impact on Chipzilla's book balancing: desktop platform volumes were down 8 per cent, year on year, while average selling price rose 13 per cent, and notebook volumes were up 1 per cent as prices climbed 6 per cent. Data center processor volumes were up 9 per cent, while the average selling price was flat, up 1 per cent.
In other words, Intel focused on fabricating expensive server chips, protecting that cash cow to the detriment of consumer-grade CPUs, and upped prices of those lower-end parts to compensate for a dip in shipments. Which it can do, because it has a virtual monopoly on the data center compute market. It's good to be king.
To be clear, the shortages are caused by growing demand for Intel's 14nm Xeon server chips – it cannot make them fast enough for hungry cloud giants – amid its struggle to bring its years-late 10nm factories up to speed. (Its only 10nm processor available to date is a sop.)
All of this has forced Chipzilla to prioritize $$$$-priced data center parts, and the shortages are due to last into the middle of the 2019.
"Supply remained constrained particularly at the value end of our product range," interim CEO, and long-term CFO, Bob Swan told financial analysts on a conference call of the shortages. "We are working closely with our customers to align demand with available supply while we add capacity and we expect supply-demand balance to improve by mid-year."
Execs on the call also warned that the data center business would likely see a decline in the upcoming quarters as many companies have purchased more than enough chips by now, and are now "absorbing" the CPUs they stockpiled in the first three quarters of last year. Intel doesn't expect things to pick up again until the back half of 2019.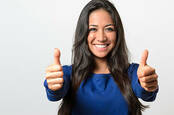 Intel boots countries where its men and women workers aren't paid the same
READ MORE
Those hoping for big news on the CEO front were disappointed. Swan told analysts that Chipzilla continues its search for a permanent replacement to the departed Brian Krzanich with no big announcements on the horizon.
Similarly, Intel was tight-lipped on the earnings call about its ongoing quest to get anything actually substantial and useful fabricated using its beleaguered 10nm process node. Execs declined to talk about yields for the planned 10nm Ice Lake CPUs, other than to repeat their earlier prediction that desktop and notebook computers using Intel's 10nm chips will hit the market at the end of 2019, and 10nm Xeon server processors will be available in early 2020.
This is the 10nm node that was supposed to have been on the market five years ago. After going down a design dead-end – it suffered from hopelessly low yields due to its metalization and multi-patterning choices – Chipzilla has started over with a more viable approach.
As tends to happen when a company fails to deliver on its forecast, Intel took a beating on Wall Street, with shares down 7 per cent in after-hours trading. ®