On Call Friday mornings can mean only one thing: El Reg's weekly instalment of On Call, where readers share their tales of users', um, naivety.
This week, as a special treat for making it through the first month of 2019, your Vulture has picked out two stories from the On Call mailbag.
Both take place back in the mid-'90s, when computer mice were something of an unfamiliar challenge for users.
First we hear from "Phil", who was working for a major acute hospital as senior desktop support when he received a call from a user whose mouse wasn't working.
Phil asked whether the device had completely conked out or was "just a bit sticky".
After all, "these were the days of mouse balls that cheerfully hoovered up pretty much anything that was on the desk" and needed a good clean before they'd start moving again.
"Well," replied the user. "It was a bit sticky. I spilled orange juice on it, you see."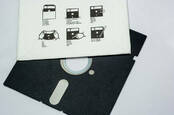 Are you sure your disc drive has stopped rotating, or are you just ignoring the messages?
READ MORE
Ah, said Phil, glad to have the problem resolved. "I can see how that might stop your mouse from working."
But, alas, he was wrong.
"Oh no, it worked after that, but my hand got sticky when I used it, so I washed it under the tap in the kitchen," said the user. "That's when it stopped working."
Phil, showing supreme restraint, didn't laugh. "At least not until I'd assured the user that we'd get her a replacement and I'd put the phone down."
Our second tale comes from "Michael", who tells us about one of the users he encountered during a shortlived attempt to create a business building custom PCs.
"We built him a machine – a 60MHz Pentium with SVGA graphics – then installed and configured Windows 95 for him," Michael said.
This was the first computer this chap had ever had, so Michael went over to his house to set it up and give him a half-hour intro session.
But the next day, the team got a call to say the PC wasn't working. After exhausting phone-based support, the user pinned the issue on the mouse.
Thinking that there might be a hardware fault in the mouse, Michael, spare mouse in hand, went to visit him the next day.
"Upon arriving at his house, I asked him to show me the problem," Michael said.
"He powered up the PC, but as soon as Windows loaded he immediately picked the mouse up off his desk and waved it around in the air."
When Michael asked him what he was doing, the user replied that he was trying to "make the mouse move".
After being told the mouse had to stay on the desk, the user was apparently unaffected by the embarrassment that might take hold of someone in this situation, telling Michael that his training was at fault.
"I promised that I would make every attempt to be clearer in the future."
Have you ever stifled your laughter in the face of improbable complaints? What's the most inventive way you saw a mouse being used? Tell us your stories and they might be featured in a future On Call. ®