This article is more than 1 year old
SK Hynix feels mosquito bite in revenues from flat flash and DRAM demand
Moving to high-density DRAM and delaying 96-layer flash
DRAM shortages that boosted the coffers of memory makers in recent times looks to be over - at least for now - and the impact can be seen in SK Hynix's top and bottom lines judging by its calendar Q4 financials.
The South Korean semiconductor manufacturer reported sales of ₩9.94tn ($8.9bn), up 10 per cent year-on-year but down 13 per cent on the prior quarter in what has historically been its busiest three months of the year.
Similarly, net profit was up 6 per cent on a year ago to ₩3.4tn ($3.04bn), but down 28 per cent sequentially.
For the full year, SK Hynix turned over sales of ₩40.45tn ($36.1bn), up 34 per cent versus 2017, and reported a 46 per jump in net income to ₩15.54tn ($13.8bn).
Memory shortages started in 2017 and continued into 2018, swelling the margins of the manufacturers.
SK Hynix said in a statement that "market conditions continued to be favourable" for most of the year "driven by high demand for data centers and high-performance mobile devices" that led to "record-breaking results".
But what comes up must come down and given the higher prices that server and PC makers - and their end customers - had to pay, not many in the industry will be shedding a tear over the slump in SK Hynix's Q4 numbers.
"As memory demand slowed down in the second half and the supply shortage was resolved, the memory market environment rapidly changed," the company said.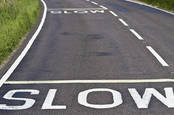 Screeech... DRAM! Weak demand hits memory-makers as they slam on CAPEX brakes – analyst
READ MORE
Sales of DRAM accounted for an estimated 87.1 per cent of SK Hynix's total revenues in the quarter - up 17 per cent year-on-year - according to Wells Fargo senior analyst Aaron Rakers.
For Q4, quarter-on-quarter DRAM bit shipments declined 2 per cent year-on-year and the average selling price fell 11 per cent. For NAND Flash, the bit shipments increased by 10 per cent, but the average selling price fell by 21 per cent.
SK Hynix said it expects NAND pricing to remain weak in the first half of 2019 and will spend less on NAND CAPEX in the year.
The strategy is to concentrate on higher-margin memory technologies in order to prevent its bottom line from getting wobblier. That means high-density DRAM modules for servers and HBM2 and GDDR6 products.
In the flash market SK Hynix will push out its 72-layer 3D NAND and wait to pump out 96-layer products. As always, it's all about controlling costs and waiting out the supply glut until demand rises. ®