This article is more than 1 year old
UC Berkeley reacts to 'uni Huawei ban' reports: We unplugged, like, one thing no one cares about
Meanwhile, Canada to sign 5G R&D collab with Nokia
Reports that University of California Berkeley will remove Huawei kit from its networks are overblown, the institute has told The Register.
Reuters got the "university ban" ball rolling with this article, which claimed the Berkeley and Irvine campuses are unplugging Huawei kit.
The rationale behind the piece was that the National Defense Authorization Act signed into law in August 2018 bars five Chinese vendors (Huawei, ZTE, pro mobile radio vendor Hytera Communications, and CCTV outfits Hangzhou Hikvision and Dahua Technology Company) from facilities receiving federal funding.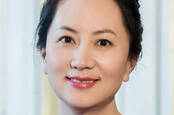 Funnily enough, China fuming, senator cheering after Huawei CFO cuffed by Canadian cops at Uncle Sam's request
READ MORE
The reality, however, is less exciting. UC Berkeley assistant VC Dan Mogulof told The Register via email that only one item of equipment has been taken offline – "a single, off-campus videoconferencing setup donated by Huawei and not part of any particular research project" removed under guidance from the Department of Defense.
The Register also asked whether federal bans would be affected by Washington's hostility to Huawei. Mogulof provided a detailed rebuttal.
"As it happens, we have had similar inquiries from other outlets, all of which appear to be based on the assumption that our researchers are involved with sensitive technological secrets and/or sensitive knowledge. Since the 1930s this University's policy makes clear that we will not engage in any research whose results cannot be openly and publicly published. The only exception to that would be classified (and therefore highly restricted) national security work done in concert with the US government. That is the nature of 'fundamental' research. Everything our graduate students and industry partners are privy to is eventually published through open-source outlets and publications accessible to all. This is among the primary reasons we are not reconsidering ending or suspending current relationships with this industry partner.
"Also, UC Berkeley has no past or current sponsored research agreements with Huawei under which Huawei is the sole beneficiary of research results or intellectual property. UC Berkeley is always cognisant of national security concerns and so it must be noted that these projects are (and were) all 'fundamental research', the results of which are published and shared broadly within the entire scientific community, as distinguished from confidential research, the results of which ordinarily are restricted for proprietary or national security reasons, as per National Security Decision Directive 189.
"Huawei and the company's US subsidiary FutureWei have provided financial support for UC Berkeley research efforts with initial interactions dating back to 2012. Over the past two years, funding provided by Huawei/FutureWei has totalled $7.8m, many in smaller individual commitments to various multiparty corporate affiliate programs and projects.
These were membership agreements in research centres, the spokesman said, not sponsored agreements, meaning Huawei is participating with other members of the research program. Sponsored research agrements would mean that the money giver would retain "unique rights" in the results.
"We never have had sponsored research agreements with Huawei, and don't have any in the queue. Huawei and FutureWei also have not licensed any UC Berkeley IP. All Berkeley research funded by Huawei and FutureWei is open and publishable and, as explained above, remains under the safe harbor of fundamental research.
The industry affiliate programs at the Uni are typically led by a group of faculty co-directors that govern the overarching research themes in addition to specific projects, the spokesman added.
Back in Britain, last week suspended all research grants and donations from Huawei "in the light of public concerns raised in recent months surrounding UK partnerships with Huawei."
"We hope these matters can be resolved shortly and note Huawei's own willingness to reassure governments about its role and activities," a spokesman for Oxford Uni told us.
Huawei is fighting fis on multiple fronts in the West with the US, Australia, New Zealand banning use its kit in the public sector networks and others including France considering it. No evidence has yet come to light that would seemingly justify the action.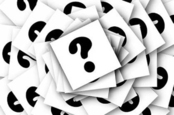 Senior UK.gov ministers asked: So, are we going to ban Huawei or what?
READ MORE
Canada cuddles up to Nokia
Huawei's relationship with Canada remains under strain following the arrest of Huawei executive Meng Wanzhou in the country at the request of the United States.
Innovation minister Navdeep Bains is to hook up with Nokia at the Davos private jet appreciation week and World Economic Forum to finalise a 5G research agreement worth CA$40m (US$30m), according to Global News Canada.
Two days ago, Canada's ambassador to the US, David McNaughton, said America would proceed with its efforts to extradite Meng to America.
However, speaking to the Globe and Mail (paywalled), McNaughton added that America's tactics, and particularly President Donald Trump's December hint that Meng could be used as a bargaining chip in the US-China trade war, would give her lawyers strong arguments against extradition.
Canada is still mulling whether to follow other western countries that have banned Huawei.
Public safety minister Ralph Goodale this week told a televised press conference that Canadians want their security "properly protected and respected", and added that while the country is listening to its international partners (such as Five Eyes nations), "we will make our own decision".
Individuals, it seems, are a lot less worried than countries about Huawei security, in spite of reported recent gloom from founder Ren Zhengfei.
According to the Straits Times, board member and consumer division chief Richard Yu told press in Beijing previewing its Mobile World Congress line-up that the company will soon be the world's number one smartphone vendor, "even without the US... I believe at the earliest this year, and next year at the latest."
That's on the back of 200 million smartphones (revenue more than US$50 billion) shipped last year, he said. ®