BT Openreach has declared it is installing yet more full-fibre broadband connections around the country. In an ingenious move, the infraco is putting these into the most media-heavy spots in the nation: London and Salford.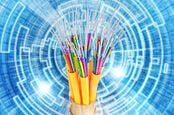 UK.gov tips £400m into digital investment pot
READ MORE
In addition to keeping the chattering classes well supplied with superfast broadband, the former state monopoly's broadband unit – now a "legally separate entity" – is also taking on another 1,600 trainees over and above its previous declarations of hiring, it said this morning.
Chief exec Clive Selley beamed: "We're making great progress towards reaching our target of upgrading three million homes and businesses to full fibre by the end of 2020 – reaching another 13k premises per week – and these new recruits will play a crucial role in that programme. Openreach is a people business and our new apprentices will enable us to fulfil our commitments, with an ultimate ambition to deliver the best possible connectivity to everyone, everywhere, equally, across the entire country."
The firm previously announced in its annual review for 2018 that it was hiring 3,500 new bods to poke fibre-optic cables down your ducts. Today's announcement of 1,600 is part of the 2019/20 hiring round, which comprises a total of 3,000 technicians.
Openreach under BT had committed to laying two million full fibre lines by 2020.
As for the new full-fat fibre locations, if you're a Londoner living in one of these boroughs you'll certainly be a fan of the deployment:
Barking & Dagenham
Bexley
Croydon
Harrow
Merton
Redbridge
Richmond upon Thames
All is not lost if you don't form part of the capital-dwelling elite, however. Lucky folk in Greater Glasgow, Bury and Sutton Coldfield, as well as Salford, home to much of the BBC's output, are also set to have glass wires poked into the places where they work and play.
On top of its proper full-fibre rollouts, Openreach is also looking at G.fast technology, having declared last November that it is installing the speed-up-yer-copper-line tech in 81 locations across the UK.
Bootnote
No Vulture Central scribes are set to benefit from Openreach's latest deployment locations. Hint hint... ®