My chemical romance drowns tomorrow's money, warns TSMC: Chip maker's yields rocked by bad batch
Supplier's substandard sauce will hit processor manufacturing
---
Taiwan-based chip maker TSMC said on Monday that its chip production has been adversely affected by a bad batch of chemicals at a manufacturing facility that provides components for other chip makers.
In a statement obtained by Nikkei Asian Review, the biz said, "TSMC has discovered a shipment of chemical material used in the manufacturing process that deviated from the specification and will impact wafer yield."
The affected facility is said to be Fab 14B in southern Taiwan, and reportedly serves customers including Huawei, MediaTek, and Nvidia.
TSMC did not immediately respond to a request for comment. Nvidia declined to comment.
The Nikkei report says TSMC's chemical suppliers include Japan-based Shin-Etsu Chemical and JSR, and US-based Dow Chemical, but does not name the source of the tainted supplies.
The production problems follow grim guidance from TSMC, which earlier this month projected first quarter 2019 revenue will decline 22 per cent to between $7.3b and $7.4b.
"Moving into first quarter 2019, our business will be dampened by the overall weakening of the macroeconomic outlook, mobile product seasonality and the high level of inventory in the semiconductor supply chain," said CFO Lora Ho on a conference call for investors.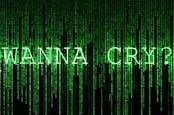 Chip flinger TSMC warns 'WannaCry' outbreak will sting biz for $250m
READ MORE
This is the second recent production snafu for the chip biz. In August 2018, TSMC said a computer virus, WannaCry, affected some of its facilities, resulting in shipment delays and additional production costs amounting to about $250m, or 3 per cent of Q3 2018 revenue.
TSMC is not the only chip maker to feel the sting of declining demand.
Nvidia on Monday lowered its fiscal Q4 2019 financial guidance, saying it expects to report $2.2b rather than $2.7b in revenue. The Santa Clara, Calif.-based chip maker said economic troubles, particularly in China, hurt demand for its gaming GPUs and its data center business didn't do as well as projected.
"Q4 was an extraordinary, unusually turbulent, and disappointing quarter," said Jensen Huang, founder and CEO of NVIDIA.
Nvidia's guidance revision appears to be weighing down other chip makers too: AMD stock was down about 7 per cent in trading on Monday, with the Dow Jones Industrial Average down only about 1 per cent. ®
Similar topics
Narrower topics