This article is more than 1 year old
Fine, we'll do it the Huawei, says Uncle Sam: CFO charged with fraud, faces extradition to US over Iran trade claims
Chinese telco box maker also accused of stealing trade secrets from T-Mobile USA
Huawei and its chief financial officer Meng Wanzhou were charged with fraud on Monday by US prosecutors over their alleged sanction-busting dealings with an Iranian subsidiary.
It's claimed Meng, the daughter of Huawei founder Ren Zhengfei, tried to cover up the Chinese tech giant's business operations in Iran. Huawei was also separately accused of stealing T-Mobile USA trade secrets, specifically details of a phone-testing robot called Tappy. Meng and Huawei deny any wrongdoing.
Meng, a Chinese citizen, was arrested in December in Canada at the request of US officials, who say she hid from Uncle Sam and a top bank multimillion-dollar transactions between Huawei's American and Iranian subsidiaries, Huawei Device USA and Skycom Tech, respectively.
The White House has imposed various economic sanctions against Iran, cracking down on the Mid-East nation's oil exports, banking, and so on. Meng, 46, has been charged with multiple counts of bank fraud, wire fraud, and conspiracies to commit bank and wire fraud, by allegedly busting the aforementioned US sanctions by conducting business in Iran via Huawei's American arm.
Documents filed in a New York federal district court allege that Meng and Skycom, which is registered in Hong Kong but operates in Iran, handled millions of dollars in deals and orders with the Iranians in violation of these sanctions. American prosecutors have called for her extradition from Canada to face trial in the US. Huawei and Huawei USA have also been charged with obstructing justice by allegedly misreporting their relationship with Skycom.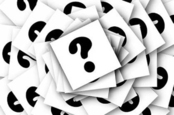 Senior UK.gov ministers asked: So, are we going to ban Huawei or what?
READ MORE
In a separate legal challenge, in Washington state, Huawei is accused of stealing trade secrets from T-mobile USA. The Chinese titan, allegedly, used cash bonuses to encourage its own employees to steal information about T-Mob's smartphone-testing robot Tappy.
Huawei engineers, it is claimed, violated confidentiality and non-disclosure agreements with the American mobile carrier by secretly taking photos of the robot, and even stealing a piece of it so it could be replicated.
"For over a decade, Huawei employed a strategy of lies and deceit to conduct and grow its business. This Office will continue to hold accountable companies and their executives, whether here or abroad, that commit fraud against US financial institutions and their international counterparts and violate US laws designed to maintain our national security," said Richard Donoghue, US attorney for the Eastern District of New York.
The indictments come at a time when relations between the US and China have been derailed by the ongoing tit-for-tat trade tariff spat between both countries. Huawei also faces claims its kit has been backdoored by Beijing's intelligence agencies to spy on other nations and their corporations. Huawei denies the accusations. Meanwhile, one of its sales directors was arrested by Polish authorities this month on suspicion of spying. ®