You like JavaScript! You really like it! Scripting lingo tops dev survey of programming languages
Meanwhile, one in five polled coders complain they were denied US work visas
JavaScript, arguably the most polarizing programming language at the moment, also happens to be the most popular among developers, at least for a fairly large group of coders.
Developer recruiting biz HackerRank surveyed more than 71,000 software engineers from over 100 countries, and found growing affection for the language people love to hate.
"In 2018, 73 per cent of developers said they knew JavaScript, up from 66 per cent in 2017," the company's 2019 Developer Skills Report stated. "This also makes JavaScript 2018's most well-known language, compared to Java in 2017."
This is consistent with Stack Overflow's 2018 Developer Survey, which found that JavaScript represented the most popular developer technology, with almost 70 per cent of respondents saying they use it.
Hatred of JavaScript – prompted by its sprawling and ever-changing specification, its weak dynamic typing, its multitude of frameworks, legacy design decisions, and other complaints – appears to be dwindling. In 2018, 84 per cent of developers responding to the State of JavaScript survey either agreed or strongly agreed with the sentiment that said the language was moving in the right direction. That figure was 77 per cent in 2016.
Acceptance of JavaScript may be attributable in part to growing interest in TypeScript, which addresses one of the main objections to JavaScript by providing optional static typing. The HackerRank survey, revealed this month, saw TypeScript move from the 5th to the 4th most popular language to learn. In 2017, just 15 per cent of developers reported proficiency in TypeScript. In 2018, that figure had risen to 24 per cent.
In terms of frameworks, React appears likely to dethrone Angular, now that Facebook has fixed React's license problems. It also didn't help that the Angular team annoyed developers when version 2 turned out to be incompatible with version 1. The HackerRank survey says React is the framework developers most want to learn in 2019.
Flutter mutters
Google's Flutter framework, which only recently reached 1.0 status, was a no-show in the stats. But the React rival may generate more interest if, as expected, Google releases its Hummingbird project at its developer conference this year to allow Flutter apps to run on the web.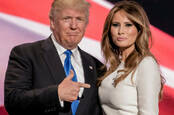 H-1B visa hopefuls, green card holders are feeling the wrath of 'America first' Trump
READ MORE
The HackerRank survey also suggests US immigration policies are affecting the ability to companies to hire tech talent. Four in ten developers reported negative consequences arising from immigration restrictions. Almost one in five of those who sought a US work visa were denied, the survey says, and about a quarter of developers said American policies had discouraged them or someone they know from seeking employment in the US.
HackerRank's survey also includes responses from US hiring managers, about 30 per cent of whom say immigration policies have made tech recruiting more difficult.
Developers meanwhile revealed that they're dangerous. Asked about the biggest bug they'd put into production, about 10 per cent confessed to wiping out a database while almost as many said they'd shut down a production server. More than 60 per cent said they'd deployed untested or broken code. ®