US watchdog legal fight against Qualcomm and pushy chip deals closes with argument over how awful lawyers are
FTC calls for end of smartphone modem 'monopoly', Qualy quietly confident of victory
Analysis It's been a couple of weeks of contradictory arguments in US trade watchdog the FTC's lawsuit against chip designer Qualcomm. So perhaps it was appropriate that the whole thing ended with a meta-contradiction concerning the nature of the legal system itself.
In his closing arguments for Qualcomm – which has been accused of abusing a virtual monopoly in mobile communications patents to extract higher-than-reasonable payments from companies like Apple – Robert Van Nest of Keker, Van Nest & Peters, attempted to undercut the testimony of executives testifying against Qualcomm, by pointing out that they were lawyers.
Those executives had told the California court that they had been at the end of threats by Qualcomm to cut them off from Qualy's cellular modem chip supplies if they didn't agree with its parent terms. The FTC pointed out, quite reasonably, that using a threat of non-supply to stop people complaining about patent rates looks a lot like monopoly abuse.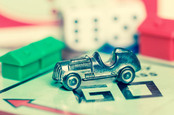 US watchdog sues Qualcomm for 'bribing' Apple to swallow chips
READ MORE
But, Van Nest, argued that the judge should disregard those claims as "highly exaggerated," because those executives are attorneys. And you know you can't trust what attorneys say.
Which is a strange thing to hear from an attorney giving closing arguments. So strange in fact that the FTC's lawyer Jennifer Milici used up some of her limited rebuttal time to wonder out loud what was going on. "Frankly, we're all lawyers," she noted. "I think painting witnesses as dishonest because they happen to be lawyers is absurd."
Truth be told, the entire trial has verged on the absurd.
Every side has tried to paint every other side as terrible and they have all been shown to be less than lovely. The FTC, for example, has been criticized by none other than the head of the Department of Justice's anti-trust division for bringing the lawsuit at all. Makan Delrahim told an event in Washington DC last week that "disputes over patent-licensing rates shouldn't be decided by antitrust law."
That follows criticism of the FTC's expert witnesses who provided a lengthy analysis of the mobile industry and patents in which they concluded that Qualcomm was charging far above market rates but were forced to admit that they didn't include equivalent patents from other companies.
Bully boy
Meanwhile, Qualcomm came across as a ruthless, bullying company that knew it had leverage over its customers and was willing to use it. An Apple exec testified that the crunch point for the company came during a meeting when a Qualcomm executive told them they would have to pay more for its Snapdragon modem chips because the company could afford it. Apple decided at that point to switch from Qualcomm to Intel in its new iPhones.
But as details of the special five-year deal cooked up between Apple and Qualcomm emerged, it became clear that both sides were perfectly willing to screw over others in their own self-interest.
Apple insisted on an unprecedented $1bn upfront payment from Qualcomm to include its radio modem chips in the next iPhone. In response, Qualcomm pushed for a five-year exclusive deal and got it. Qualcomm then used its licensing rate to strike deals: at one point the rate was halved after Apple agreed to publicly disparage the emerging WiMax standard from Intel: a potential future competitor for Qualcomm.
And then there was the ridiculous arguments that US District Judge Lucy Koh must have wondered why they were presented at all. Qualcomm's Van Nest misrepresented the FTC's argument and complained that the federal regulator had argued both that Qualcomm's technology was "washed up" and that the royalties weren't worth what was being charged while at the same time arguing that they threatened competition and Qualcomm had to be forced to license it to competitors.
"You can't have it both ways," he said, hoping presumably that a district judge is not capable of either understanding nuance or remembering what someone else said.
The truth is that Qualcomm is using its position as the patent holder of critical technology. And in its more truthful moments argued that that is the system working: it innovated faster than the market and is now being compensated for that fact. In other words: we're making hay while the sun shines.
Crossed the line
The other truth is that Qualcomm has crossed the line numerous times: threatening to cut people off; insisting on patents being licensed at "the device level" rather than the "component level" which is lawyer code for the company refusing to license its technology to direct rivals so it can continue to use its leverage to pressure companies like Apple to screw others over; and plotting to undermine other technologies as part of business contracts.
But is that sufficient for it to be found guilty in this case and – the result that the FTC is pushing for – to have the judge oblige Qualcomm to license its patents at more reasonable rates to competitors?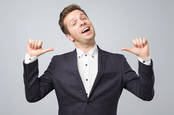 Qualcomm: Please don't hate us just 'cause we're so freaking excellent
READ MORE
Qualcomm points out that under the law, the judge should only act if there is actual harm in the market. And, it argues, there is no actual evidence that harm is being caused. Sure, some very, very large companies have to pay more for something but who can argue that the mobile phone market has been damaged in some way?
It's also true that Qualcomm's market share has been falling, as Van Nest pointed out, but it's a logical push too far to say that just because the company is losing some of its market that it proves it isn't abusing what leverage it has. And there is a strong likelihood – as the FTC pointed out – that Qualcomm's patents will let it do the same with upcoming 5G technology.
The entire trial has been a case of "six of one, half a dozen of the other" and that was reflected in the closing arguments overall summaries. The FTC argued that the evidence against Qualcomm was "overwhelming" and that it had proved its case that the company had "engaged in exclusionary conduct" that was "anticompetitive."
Qualcomm was equally certain of its inevitable victory: the FTC has failed entirely to prove that competition had been damaged. Qualcomm was dominant in the market because it had done a better job, simple as that. "They have to show actual harm," Van Nest argued. "They haven't done it."
Judge Koh was asked when she estimated she'd be able to give a judgment. Hopefully before October, she responded. ®