Swiss Public Prosecutor will probe WIPO's misconduct allegations against CIO, says his legal counsel
'Suspend all action' against IT man's suspension as fresh inquiry starts, UN patent body urged
---
The legal brief of Wei Lei, the UN patent body's CIO – temporarily suspended amid a probe into an allegation of misconduct – is claiming that Geneva's Public Prosecutor has opened its own investigation into the case.
As revealed by The Reg late last year, Lei gave evidence in an inquiry by the United Nations Office of Internal Oversight Services (OIOS) against Francis Gurry, director general of the World Intellectual Property Office (WIPO). Gurry had been accused of directing a tech contract to an acquaintance. Lei himself later became the target of an internal WIPO inquiry into assertions he used a colleague's card to withdraw money from a UBS bank ATM on the patent organisation's site.
Lei, via the civil servants unions (PDF), has denied this allegation. Meanwhile, the former colleague – a Chinese national – whose card Wei is purported to have used, has left after a six-month contract with WIPO, and remains uncontactable.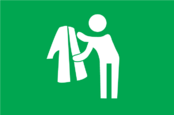 WIPO 'temporarily suspends' whistleblower CIO amid allegations of misconduct
READ MORE
In a letter from Schwab Flaherty Associates, sent to 80 WIPO Member States in early January – seen by us – Wei's legal counsel Edward Flaherty said: "My office has just been advised that the Geneva Public Prosecutor has initiated a preliminary investigation following the criminal complaint of Mr Lei alleging an attack on his honour.
"Therefore, in view of the foregoing, as repeatedly requested previously by Mr Lei and his counsel, we hereby demand that WIPO immediately suspend all its actions in the internal disciplinary proceedings currently pending against Mr Lei until the Swiss Public Prosecutor had complied said investigation."
Flaherty added: "In view of WIPO's repeated and delayed refusal to lift Mr Lei's immunities until well after the chief witness in his case had returned permanently to China, and the conclusion of WIPO's investigation without the corporate or participation of the bank involved, we will consider your failure to suspend all actions in this matter until the conclusion of the the Swiss preliminary investigation and a gross violation of Mr Lei's right to a defense and due process, as well as WIPO's duty of care towards him."
The letter concluded that "failure to do so" will be considered as "another conclusive piece of evidence of the illegal retaliation that the UNOPS Ethics Office found to exist against Mr Lei, prima facie, on count of his protected whistleblower activities, perpetrated against Mr Lei by WIPO senior officials".
Wei later gave evidence to investigators from the UN's Office of Internal Oversight Services (OIOS), whose investigators found that Gurry had broken the organisation's rules by overruling normal procurement procedures in order to hand a contract to one of his friends.
The OIOS asked WIPO member states to take action against him, but none did so.
Gurry was then given access to an unredacted 2016 report that contained the names of key witnesses in the case, including Lei. It is claimed by unions that Gurry then aimed a "reprisal" at Lei.
Lei apparently reported "misconduct" against Gurry and others at WIPO in March 2016 and again in April last year. He claimed senior officials including Gurry abused their authority to "compromise" the independence of WIPO's Internal Oversight Division that was probing the procurement allegations.
Unions including the Federation of International Civil Servants (FICSA), the Coordinating Committee for International Staff Unions and Associations (CCISUA) and the United Nations International Civil Servants Federation (UNISERV) previously wrote to WIPO (PDF) saying that neither the Swiss authorities nor the UBS bank (which looked after the ATM) had provided any evidence to substantiate the accusation.
Lei was suspended on 5 November 2018 for a month but we understand he is still yet to return to the organisation or get the final heave-ho.
The Swiss Public Prosecutor told us it had no comment and WIPO's press person has yet to acknowledge an email The Reg sent a week ago asking for a response to the claims made by Lei's legal counsel. Lei refused to comment. ®