This article is more than 1 year old
Hard Brexit, soft Brexit, deal or no deal: Doesn't matter – all integrator CGI sees is dollar signs
It's just one big opportunity to make money
Canadian-owned integrator CGI seems to be salivating over the prospect Brexit, irrespective of whether Britain leaves with a no deal – which looks increasingly unlikely – or a so-called softer version.
Chief exec George Schindler was asked on an earnings call last night how the organisation is planning for the big split, what he sees as the worst-case scenario, and the excitement in his response was palpable.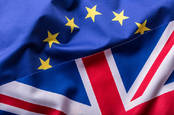 'BMW, Airbus and Siemens' get the Brexit spending shakes
READ MORE
He said CGI – like others in tech – is preparing for all eventualities. He viewed a "hard Brexit", in which the UK exits the European Union with no trade deal, as "an opportunity for us to deploy more sources to assist the government".
In the event of a "negotiated softer exit", Schindler added, "we could use our framework agreements to increase work with the government". CGI has a seat on 17 different buying frameworks or contract vehicles, as it referred to them.
The third "outcome that could occur" – especially as the 29 March exit deadline looms – is simply a chance to get "closer to our customers own the government side on the incumbency and so things are going well there".
"I think they all (the different outcomes) have their different opportunities and challenges," Schindler added, "but we are planning for all the above."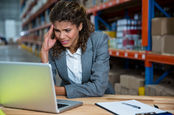 Shortages, price rises, recession: Tech industry preps for hard Brexit
READ MORE
British Foreign Secretary Jeremy Hunt conceded today that article 50 – invoked to trigger Brexit – may have to be extended to avoid a no-deal scenario.
CGI last night reported group sales for Q1 ended 31 December of $2.96bn, up 5.2 per cent year-on-year. Profit before tax came in at $420.1m versus $340.6m in the prior fiscal and after tax, it took home $311.4m compared to $285.2m. CGI's tax bill almost doubled from $55,4m to $108.6m.
Anyway, it's nice to know the good folk at CGI have got Brits' backs, even if they have a hand on our wallets too.