Apple has won a modest victory in its ongoing global legal war with Qualcomm: four of eight patent lawsuits lodged in Germany by Qualy against Apple were dismissed on Thursday.
The Munich Regional Court ruled that Apple's Spotlight search function in iPhones and its Siri digital assistant did not infringe two Qualcomm European patents – 1,955,529 and 1,956,806 – and threw out a bunch of Qualcomm's attempts to assert them.
The pair of patents in question define a "method and apparatus for communication channel selection," though by the looks of them, broadly cover today's smartphone user interfaces. The patents belonged to SnapTrack, which was bought by Qualcomm in a $1bn deal in 2000.
This comes soon after Qualcomm secured an injunction in December that forced Apple to pull iPhone 7 and 8 handsets from sale in its stores across Germany. That squabble was over Qualcomm's European patent 2,724,461 that describes a "power supply for electrical amplifiers," which Apple was found to be ripping off in its older iGear. That infringement allowed Qualcomm to demand albeit out-of-date devices be taken down from sale.
Qualcomm and Apple are suing each other in a number of countries, including their home turf America, as part of a larger dispute between the two over technology licensing and cellular modem chip fees. That falling out over payments and exclusivity deals was most recently exposed in detail in a separate lawsuit: the one in which US regulator the FTC sued Qualcomm, accusing it of anti-competitive behavior by using its control of critical mobile patents to force companies like Apple to pay above-market license fees.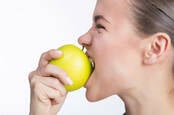 Apple yanks iPhones from sale in Germany
READ MORE
This week in Munich, the court decided that the iPhone did not knock off the standby screen feature that Qualy's patents covered. Broadly, the court decided that because a user must open an application first before being allowed to interact with the app when the phone is in standby mode, it did not infringe on Qualcomm's patents.
The fact that billion-dollar decisions are being made on such small determinations is a good example of how out of control the mobile communications patent situation has become, with large corporations wielding portfolios of intellectual property as a marketplace weapon.
The theory is that each company has enough patents that it acts as a sort-of nuclear standoff, but in Apple and Qualcomm's case the "mutually assured destruction" scenario hasn't proved sufficient and the two have embarked on a global, lengthy and very costly battle.
In short, it's a big, expensive mess. ®