Analysis Weathering the blowback from two other missteps this week, Facebook found time on Thursday to provide yet another update on the removal of propagandists from its platform, this time from Iran.
The social ad biz's announcement coincided with a press call on which handlers twice stressed that Nathaniel Gleicher, head of FB's cybersecurity policy, would only be addressing today's account purge, and not any of the other scandals reporters might be inclined to ask about – not the company's decision to make it harder for researchers to analyze dodgy Facebook ads, nor its flouting of Apple enterprise certificate rules to distribute its web-tracking Facebook Research app to teens. Both scandals blew up just this week.
Instead, Gleicher today said Facebook had just removed almost 800 accounts – 262 Pages, 356 accounts, and 3 groups from the antisocial network, as well as 162 accounts on Instagram – for coordinated inauthentic behavior, a euphemism for concerted efforts to spread disinformation and manipulate people's feelings and actions through the site.
He said the accounts were masquerading as local voices but repurposing content from Iranian state media in an effort to influence people, mainly in the Middle East and Asia.
According to the ad biz, two million Facebook accounts followed at least one of these Pages, about 1,600 accounts joined one of the axed groups, and more than 254,000 accounts followed at least one of the implicated Instagram accounts. Less than $30,000 was spent on ads promoting pro-Iran content and eight related events were organized (and may or may not have occurred) in the period between May 2014 and May 2018, which elicited interest from some 210 people.
If this all sounds vaguely familiar, that's because we've been here before. Two weeks ago, Facebook removed accounts associated with inauthentic behavior in Russia. A week before that, it was the Philippines. And before that, the focus was Bangladesh, France, Brazil, and on and on.
As CEO Mark Zuckerberg said in his testimony before US Congress last year, "This will never be a solved problem because we're up against determined, creative and well-funded adversaries."
Nonetheless, he insisted at the time, Facebook is making steady progress.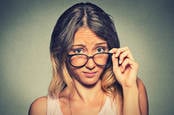 Facebook cuts off independent political ad reviewers, claims security concerns
READ MORE
The Silicon Valley titan, however, hasn't provided enough data to measure its march. Is the rate at which manipulators' accounts are being closed greater than the rate they're being created? If Facebook knows, it hasn't said.
In May last year, Facebook estimated that between three per cent and four per cent of active Facebook accounts in Q1 2018 were fake. That number has since gone up, which could be a result of better detection or increased account registration. In its Q4 2018 financial filing, Facebook said fake accounts (which excludes people who maintain duplicate accounts for non-abusive purposes) may represent as many as five per cent of its worldwide monthly active users (MAUs).
With the company reporting about 2.32 billion MAUs in Q4 2018, that works out to about 116 million fake accounts.
And if Facebook is making progress, it's not very rapid. As the biz points out, some of the Iranian activity dates back to 2010. If Facebook's firefighters intend to douse incendiary content, they need to do so before the fire burns out of control.
Asked on the call why it took so long to recognize this Iranian operation, Gleicher answered, "That's a good question," then attempted to explain it away by noting that this particular takedown involved multiple clusters, and wasn't a single campaign that ran consistently for almost a decade.
If there's a bright spot here, it's that Facebook finally has found a friend to help sweep the social media cesspool – yes, normally you'd drain a cesspool; "sweeping" here is used to convey the monumental inefficiency of Whac-A-Mole management. Twitter provided Facebook with data to help the latter's investigation, replicating the sort of threat intelligence sharing seen among some cybersecurity outfits.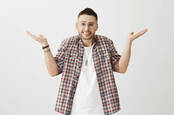 Furious Apple revokes Facebook's enty app cert after Zuck's crew abused it to slurp private data
READ MORE
Gleicher said Facebook relied on two primary sources to identify the inauthentic accounts from Iran: it's own internal analysis, and industry partners, namely Twitter.
"This is an encouraging example of the type of collaboration we're trying to build across industry," he said.
Twitter on Thursday published its own retrospective on its efforts to protect the 2018 US midterm elections from meddling and therein offered an nod to "collaborative partnerships with peer companies, federal agencies, law enforcement, state governments, and civil society organizations" for helping it deal with problematic content.
In its post marking the takedown of thousands of fake accounts associated with Iran, Russia, and Venezuela, Twitter didn't mention Facebook by name, but perhaps that's understandable given its more successful peer's troubles. It has its reputation as a troll haven to think about, after all. ®