This article is more than 1 year old
Terribly Sorry Bank reports 165% drop in profits to a pre-tax loss of £105.4m
IT meltdown cost TSB £330m and 80,000 customers
IT meltdown bank TSB has reported a £105.4m statutory loss this year, a whopping 165 per cent drop from 2017's profit of £162.7m.
The firm today released its full-year results for the 12 months to 31 December 2018 – and they do not make pleasant reading for the embattled firm, whose services went down for almost a week in April last year.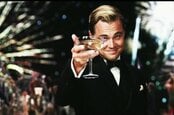 UK 'meltdown' bank TSB's owner: Our IT migration was a 'success'
READ MORE
The chaos was caused by a long-planned, but poorly executed, migration of 5 million-plus customers and 1.3 billion records from its former parent Lloyds Banking Group's infrastructure to a new platform, Proteo4UK.
That was a version of a system that had been developed for TSB's owner Spanish bank Sabadell, which was itself based on Accenture's Alnova system. The bank's execs blamed the problems on middleware, but a prior analysis from IBM seemed to point at issues with testing.
The 2018 financials reveal the week-long meltdown and a number of subsequent TITSUPs had an impact of nightmarish proportions, as it reported a statutory pre-tax loss of £105.4m, down from a profit of £162.7m in 2017.
TSB's outgoings in the year included some £417.3m spent on "preparing" for the failed migration, which it had hoped would save it about £160m a year, given it was paying Lloyds £200m a year for hosting.
But in the short term, it has cost the bank dearly, as it reported having spent some £330.2m in post-migration costs during 2018.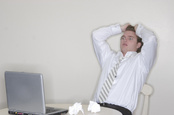 Test Systems Better, IBM tells UK IT meltdown bank TSB
READ MORE
These included £125.2m in customer compensation; fraud and operational losses of £49.1m; and forgone income of £33.5m, which was mostly due to waived fees and charges as a result of the disruption.
The bank also spent £122.4m on additional resource and advisory costs to support the remediation of systems and operating defects.
TSB said it had received some 204,000 complaints, and has yet to resolve tens of thousands – currently only about 90 per cent have been addressed. The bank did not say whether the remaining 20k or so are in train, or if they are proving particularly tough to crack.
Much of the pressure at the bank has been on lower-level staff as call centres and branches were swamped with these complaints, and in August, it hired 250 extra customer service reps to deal with them.
That was in contrast to then-CEO Paul Pester, who managed to say the wrong thing almost every time he publicly discussed the chaos and subsequently left the bank with an expected payout of £1.7m.
The bank has apparently recognised the efforts its lower ranks put in to deal with the crisis, by giving everyone a £1,500 bonus in December. This did not include execs and the bank said no other bonuses will be paid for 2018.
However, the meltdown and the way it was handled by TSB's top brass led to widespread criticism and, despite introducing offers to try and keep customers on side, such as better interest rates, some 80,000 customers left TSB during 2018. This compares to 50,000 people in 2017.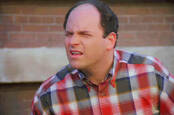 TSB boss: We know everything's working, you just can't see that
READ MORE
Probably the only positive news for the bank is that it has managed to claw back £153m from its IT provider Sabis, which describes itself as the "strategic IT partner of Sabadell Group".
TSB did try to paint a positive picture, though, saying that its new IT system "provides a coherent architecture involving significantly fewer platforms with improved and faster service for customers and Partners".
It claimed that current accounts can be opened in half the time of the old system. But perhaps rather less praiseworthy is the statement that online current account openings have "returned to underlying pre-migration levels" after the bank launched a new online application.
Mastering the power of the understatement, TSB's executive chairman Richard Meddings – who is holding fort until new CEO Debbie Crosbie joins – commented that "last year was TSB's most challenging year".
He said: "Whilst the migration caused considerable difficulties, we're now a stronger bank, operating on a more coherent and modern platform, and able to service more customers than ever before.
"We enter 2019 with renewed ambition to re-emerge as the leading challenger bank in the UK." ®