This article is more than 1 year old
BT's outgoing CEO: He's officially gone, but he'll score £1m in pay, pension until Oct
Unless he gets off the sofa and finds another job beforehand
Oh to be on the executive merry-go-round: BT CEO Gavin Patterson left his post on Friday, but will continue to rake in filthy lucre from the corp until the latter part of October – seven big ones to be precise. That is assuming he doesn't take up a job with a rival in the meantime.
Patterson, who served his notice from 25 October 2018, "will continue to receive his salary and contractual benefits until the end of his notice period being 25 October 2019" BT told the City.
Broken down, the executive will receive pro-rated payments of £777,489 in salary and fees, £15,000 in benefits and a whopping £203,000 in pension allowance. There is a caveat, however.
"Should Gavin wish to take on another role during the notice period, he will forfeit any payments owed to him as part of his outstanding notice period. Customary restrictions on working for competitors are in place," BT added.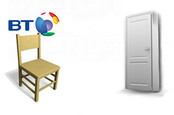 Ex-BT boss bags £9 MILLION bye-bye bundle, moves to key gov post
READ MORE
So as long as Patterson sits on his backside, eating crisps and watching episodes of Jeremy Kyle for 10 or so months, he'll be paid handsomely for it. It is all relative, though: he was given a £1.3m bonus in 2018 despite overseeing a hefty double-digit slump in BT's share price.
Patterson, of course, will also be "eligible" for an annual bonus (cash and deferred shares) under the fiscal '19 bonus scheme. It would again be pro-rated to "reflect his period of service" as CEO, BT said today.
Sadly, "he will receive no compensation payment for the termination of his service contract or his ceasing to be a director of the company or any other group company, although BT will pay outplacement fees of up to £40,000 and legal fees of up to £9,000."
Patterson was clearly worth it. He joined BT in June 2013 and helped to push up sales for the year ended 31 March 2014, though profits fell. The following year profit went up but sales went down. In the same period (2015), BT forked out £12.5bn for EE.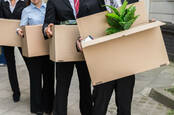 There will be blood: BT to axe 13,000 employees
READ MORE
BT, under Gavin's gaze, then shuttered its final salary pension scheme – to be fair, most firms have done so these days – and latterly Patterson was in the big seat when BT confirmed, last May, that it was to axe 13,000 employees over three years.
Some shareholders didn't think Patterson and his mane-like hairdo were worth the coinage he was paid, others thought he was. El Reg couldn't possibly comment.
The merry-go-round keeps on going, though: BT's new boss, Philip Jansen, jumped into the hot seat today, and is set to receive a bulging annual pay packet of £3.9m for his first year's service. ®