The chairs of the US House of Reps' commerce and technology committees have picked a fight with FCC boss Ajit Pai, accusing him of being a corporate stooge.
In the letter [PDF], Energy and Commerce Chairman Frank Pallone (D-NJ) and Communications and Technology Subcommittee Chairman Mike Doyle (D-PA) accuse the watchdog's head Ajit Pai of having "failed repeatedly to act in the public interest and placed the interest of corporations over consumers."
They also make it clear that they intend to use their new positions as chairs - following the Democrats takeover of the House in midterm elections – to press for more information on the telecoms regulator's processes. The letter asks for additional information on various items of FCC work including robocalls and internet access.
The letter also makes it plain that there seems to be a personal beef between the chairs and Pai: "Not only have you have failed on numerous occasions to provide Democratic members of this Committee with responses to their inquiries, you have also repeatedly denied or delayed responding to legitimate information requests from the public about agency operations," the letter chastises.
"These actions have denied the public of a full and fair understanding of how the FCC under your leadership has arrived at public policy decisions that impact Americans every day in communities across the country."
At the same time as the letter – which Pallone's office promoted in a press release titled "It's Oversight Time" – the congressman announced he would reintroduce a bill [PDF] that would direct the FCC to do more about robocalls and given consumers the right to stop calls and require incoming calls to have caller ID before they are routed to their phones.
Pai has repeatedly claimed that robocalls are one of his key priorities, especially since they represent the number one consumer complaint that the FCC receives, but he has failed to do anything concrete to fix the issue.
That failure to act has only reinforced the sense that Pai is far too close to the companies who is supposed to be overseeing and, as a former Verizon executive himself, is actually acting in the industry's interests over that of consumers - since robocalls are such a money spinner for telcos.
Hard of hearing
Pallone and Doyle also announced a new hearing on "the effects of the FCC's repeal of net neutrality" to be held later this week. "The FCC's repeal of these essential protections - known as net neutrality - has been a disaster for consumers," said a statement that makes it plain how the hearing will be conducted.
Numerous FCC decisions since Pai became chair two years ago have raised eyebrows, with the regulator repeatedly ignoring serious concerns to push through policy changes that appear designed to benefit the mobile and cable industries.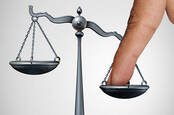 FCC accused of colluding with Big Cable to game 5G legal challenge
READ MORE
Most controversial was the decision to reverse net neutrality regulations but Pai has also changed ownership rules that a fellow commissioner complained appear designed to benefit a single company – Trump-supporting Sinclair – and pushed through 5G installation rules that were fiercely opposed by local and state governments. The FCC has been accused of colluding with the mobile industry to protect its rules from legal challenge.
Although there is very little Pallone and Doyle can do to stop or reverse FCC actions, they can make things difficult for Pai, requesting documents, putting a spotlight in his actions and questioning him at regular oversight hearings.
Pai and his fellow commissioners have been unusually dismissive of lawmakers in recent years, reflecting a new, obnoxious approach that has been adopted by the Trump Administration: an approach has been made possible by the capital's intractable partisan politics.
But Pai may come to regret his hyper-partisan approach. He is not a politician but a civil servant and as such is obliged to explain his actions to Congress. With Pallone and Doyle making it plain that his actions have painted a target on his back, Pai may wish he adopted a more diplomatic approach during his first two years in office. ®