This article is more than 1 year old
Cheap call? Hardly. GSM gateway judicial review to settle whether UK Home Sec can legally push comms watchdog around
Grey area in comms law needs a tad more black and white
Can the UK Home Secretary order Ofcom to ignore its own legal duties? A court case that effectively began with the trial of a GSM gateway operator will soon decide the answer to that difficult, and potentially expensive, question.
Years ago, there was a growing market for cheap overseas phone calls. Readers who are grey of beard and long of memory will remember the adverts for these phone numbers: you'd call the gateway number before dialling the country of your choice. Your call would then be forwarded without paying the eye-wateringly high per-minute rates demanded by telcos back in the early 2000s.
The piece of equipment crucial to these companies was a GSM gateway. Effectively a giant phone with hundreds of SIM cards, these gateways took advantage of mobile phone companies' overseas calling deals to forward domestic calls onwards, neatly working around telcos' billing departments. Think of them like a VPN for voice calls and SMS messages.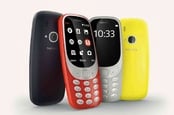 UK Home Office re-bans cheap call gateways because 'terrorism'
READ MORE
After their use was outlawed by Ofcom, then briefly re-legalised before being banned again by a Home Office ministerial direction on the grounds of national security, one of the GSM gateway operators has now asked the High Court for a judicial review. That will settle what looks like a simple question: can government ministers order Ofcom to stop carrying out its statutory duties?
If the answer is "yes", nothing will change: the Home Office can continue ordering Ofcom to start or stop doing stuff on the grounds of national security and there will be nothing anyone can do to challenge those decisions, even when people suspect that national security is not the true reason. If, however, the answer is "no", Ofcom could be forced to re-legalise GSM gateways – and potentially pay compensation to operators whose businesses were outlawed at a stroke.
Duty, directions and decisions
The laws that the two sides are arguing about are section 8(4) of the Wireless Telegraphy Act 2006 (WTA) and section 5 of the Communications Act 2003. The WTA, it was argued in court, says Ofcom "must make regulations" allowing GSM gateways. In contrast, the Comms Act says Ofcom "shall" obey "general or specific directions as may be given to them" by a Secretary of State.
Jeremy Frost, liquidator of former GSM gateway operator VIP Communications Ltd, is arguing in the Administrative Court that the Home Secretary did not have the legal power to order Ofcom to ban GSM gateways, whether or not for national security reasons.
Daniel Beard QC, the Home Office's barrister, told judge Mr Justice Morris in written submissions: "If it had been Parliament's intention to limit the scope of available directions [as Frost's lawyers argued], it would have spelled that limitation out and would not have used the language of general or specific directions."
At an earlier hearing in November 2018, he told the judge: "The power for a regulator to ignore a statutory duty is an exceptional power and would need to be included in precise words. We say that is expressly the correct answer looking at section 5 [of the Comms Act] on its face."
In contrast, Frost's barrister, James Segan of Blackstone Chambers, said in court last week: "The direction is not one for the performance, or the discharge, or the undertaking of the duty under s8(4). It's a duty not to perform, discharge or undertake... what we're looking for, what is missing... is clear words expressing, authorising a duty under section 8 to be overridden or reversed."
He elaborated:
Here we have a direction, the effect of which, if valid, is to reverse a statutory duty. But it's not a duty which relates to any particular case: it is a duty which relates to the state of the general law. If we go back to section 8(4), the duty is not 'thou shalt treat some particular isolated case in a particular way.' It is a duty, if it can be satisfied, to alter the general law.
Put another way, should the Home Sec or the Minister of Fun* be able to change laws passed by Parliament at the stroke of a pen?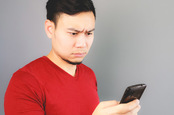 Vodafone analysed evidence in case where it was alleged victim
READ MORE
An energetic and highly engaged Mr Justice Morris kept pausing the two sides' barristers during their closing speeches last Friday afternoon to take lengthy notes and ask clarifying questions about their legal arguments. This is relatively unusual for a High Court judge.
How did all this come about?
In the early 2000s Ofcom banned the use of GSM gateways in the UK by changing its rules to say they needed a specific type of licence and then refusing to issue any.
Having done so, a criminal prosecution was then mounted against Daniel Mahony of Kent, with Crown prosecutors alleging his gateway company was operating illegally because he didn't have the right licence. He argued that because the gateways were merely big collections of SIM cards, they were already covered by the mobile operators' licences so he didn't need a separate one himself. All involved in that case accepted the law at the time was a "grey area".
His Honour Judge Michael Grieve QC, the judge in the seven-year-long case, repeatedly questioned whether the prosecution was in the public interest, as we reported in late 2017 when the case was finally dropped. ®
* The Secretary of State for Culture, Media, Sport and Digital.