This article is more than 1 year old
Er, good luck: UK.gov's data ethics centre has £2.5m to review biased algos, microtargeting
Chairman tells MPs its budget may need revising upwards in future
The UK government's Centre for Data Ethics and Innovation has £2.5m for its first year of work, in which it will probe microtargeting and algorithmic bias – but its chair has warned it might need more cash in future.
Roger Taylor, co-founder of health data biz Dr Foster, was named chairman of the group in November last year and the board has now met twice to discuss its work.
The funding for the centre, some £9m spread over three years to 2021, was earmarked in the previous year's budget and its terms of reference were consulted on during 2018.
It is due to issue a strategy in March this year that sets out how it will meet its objectives, which include advising government departments on their data use, identifying governance gaps and recommending new or updated regulatory powers.
However, in an evidence session in front of the House of Commons Science and Technology Committee today, the board's chairman made it clear that its budget – which is £2.5m this year – meant it would have to narrow its focus.
For instance, on public engagement, Taylor said it would be "over-optimistic" to think the centre would be able to make a significant impact on public awareness with "a budget the scale we have". Rather, it will focus on "listening" to the public and plans to work with civil society and consumer groups.
The health data biz founder also said that its budget means the centre is "not going to be able to do an in-depth review of where algorithms are being used across the entire economy" but that it hoped to "generate a sense" of where opportunities and risks are.
For this reason, the group is running just two smaller, in-depth reviews in its first 12 months: one on microtargeting and the other on how to manage the risks related to algorithmic bias.
Taylor said the former would involve a review of the regulatory landscape in advertising, media and sponsored media, assessing what the desired outcomes of regulation would be, and any potential gaps.
The latter, meanwhile, will involve a range of sectors, such as finance, HR, police and government, to assess common standards and ask how a governance system could, and should, address bias.
Agenda
In addition, its chairman said the group would need to be able to "respond promptly" to other areas that it or the government might want to put on its agenda, and that the group was "thinking through how to allocate resources" for such work.
The centre has plans to provide "general advice" to organisations, providers and government departments, and to regulators – but Taylor cautioned that watchdogs wouldn't be able to "pick up the phone" to the centre, saying it won't be able to operate at that level, "certainly in the fist year".
"The real tension we have is that there are so many things where we could add value, but realistically we could spread ourselves so thinly we don't achieve very much at all," he said.
Taylor declined to specify how much, or at what scale, funding would need to grow, saying that it wasn't clear what the future would look like.
When asked if the budget constrained the centre's work, the chairman replied: "The only thing I'd say is, in much of our work, we are somewhat dependent on the speed which our partners wish to operate."
For example, in its work on bias and algorithms, it can't fund audits, so it relies on the banks or police forces to carry them out at their own pace.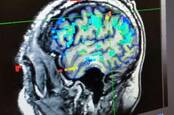 Why, Robot? Understanding AI ethics
READ MORE
The committee also pressed him on other powers the centre might benefit from. He said it would be "natural" to discuss powers to require departments to hand over information, or that departments or regulators must respond to its advice. At the moment, just the secretary of state is required to respond to recommendations.
However, the Dr Foster boss emphasised it was "inappropriate to press for that at this stage", and that the centre's main objective was to spend the year setting out its working model, after which this could be assessed.
He also noted that the question of future funding would depend on its exact remit, adding that if it wanted to use stronger powers the its funding might need "to be at a larger scale".
Other elements up for discussion in the next 12 to 24 months, he said, would be when to put the centre on a statutory footing – at the moment it is an advisory committee for Department for Digital, Culture, Media and Sport.
This has been mooted in government but there isn't a timeline for it yet as it depends on squishing it into a rammed legislative diary.
Taylor said this was "the right thing to do" to secure the centre as independent and put its terms of reference into law – but that in practice it wouldn't make "the blindest bit of difference" because the board is "quite clear" that they are independent of government.
The Dr Foster boss repeatedly sought to highlight the group's independence, saying when asked that it wouldn't shy away from calling the executive out.
"The entire purpose is having an independent government advisory body, and that includes saying 'these are things that you should do that you haven't done yet', and also 'these are things that you have done that you shouldn't have done'." ®