As if Dixons Carphone didn't have bigger fish to fry, the UK's ads watchdog has given the company a stern talking to over a misleading promotion for an exceedingly pricey Samsung fridge.
The Advertising Standards Agency (ASA) said that at the start of June, the website for Dixons' consumer electronics tentacle, Currys PC World, advertised an "American-Style Smart Fridge Freezer" with a "10 per cent off marked price" sign next to a stated price of £2,999.99.
The same product page was then seen again on 8 June but with one major difference – the 10 per cent discount was applied to a £3,299.99 price tag. A week later the desktop version of the site showed a further change. This time, buyers were urged to use a "discount code" of "SAMSUNG10" at the site's checkout or in store to get "10 per cent off the marked price on this product".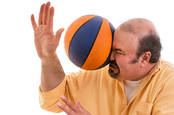 Dixons Carphone smarting from £440m loss as it writes down goodwill on mobile biz
READ MORE
A customer complained to the authority that the £2,999.99 figure next to the product image suggested this was before any discount had been applied, and claimed the ad was "misleading".
Dixons told the ASA that the 10 per cent price cut on the £2,999.99 offer applied only on the first day of the sale. By day two, the cut was only available on the £3,299.99 tag as the price of the fridge had moved up "to react to market conditions at the time" and stayed at that level for the rest of the promo.
The ASA said Dixons told them the price of the fridge actually went up to £3,999.99 at the end of the promotion and remained at that price for a further 18 days.
Upholding the complaint, the ASA said: "While the ad referred to the 'marked price', which meant consumers might not assume the stated price was the usual selling price of the product, we considered they were nevertheless likely to understand that a price of £3,299.99 had applied to the product before the offer had been introduced and that they could make a genuine saving by applying the 10 per cent reduction to the stated price.
"We understood from the ads provided by the complainant that the '10 per cent off marked price' promotion had applied when the marked price was both £2,999.99 and subsequently when it was priced at £3,299.99. Therefore, consumers would pay more during the latter '10 per cent off' promotion than they would have done immediately prior to that price applying."
The watchdog told Dixons the promo was misleading because it suggested a saving could be made when that wasn't the case, and should not be run again in the same form. ®