This article is more than 1 year old
Accused hacker Lauri Love to sue National Crime Agency to retrieve confiscated computing kit
Using Police Property Act 1897 to get PCs, storage devices back, representing himself in court
Lauri Love, the Brit who beat US attempts to extradite him over accusations of hacking, is suing Blighty's National Crime Agency (NCA) to get back computing gear seized in 2013 as part of the case against him.
More than five years ago, Love was indicted across the pond over allegations he hacked thousands of PCs in America and other countries, inserting backdoors into networks with the aim of circling back at a later date to pilfer confidential data.
It was alleged Love had breached the security of NASA, the US military, and other government agencies. The following year, 2014, Uncle Sam added the Federal Reserve to that list.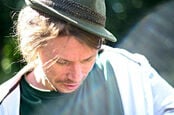 Here's how police arrested Lauri Love – and what happened next
READ MORE
Love, who has dual British and Finnish nationality, was arrested in late 2013 following a joint probe by the FBI and the NCA. He won a preliminary hearing in 2016 in which the NCA was ruled to have attempted to sidestep protections for encrypted data under the Investigatory Powers Act 2000 when it tried to to force him to disclose encryption keys and passwords for kit it seized from him in 2014.
Love was bailed in June 2016.
The case was then put on ice as Love battled extradition: efforts to haul him to court stateside ultimately failed in 2018, though a High Court beak urged British authorities to "bend their efforts" to pursue a UK prosecution.
Love and his legal team have since heard nothing in the intervening year, and now he is requesting the NCA return two PCs and several storage devices that allegedly contained encrypted data, using Police Property Act of 1897 legislation.
"As the NCA has not elected to pursue charges and has seemingly not put any effort into this end either before the commencement or since the conclusion of extradition proceedings, it has become unfortunately necessary to use the instruments handed down by Parliament for redress of arbitrary dispossession of individuals by executive bodies through the Police Property Act," said Love.
He said the "responsibility" lies with the legal process to "fathom the issues, not least of which is whether it is acceptable that claims made about encrypted contents can overturn the default presumption that individuals, groups and entities can own property, and on whom rests the burden of proof regarding such claims."
Love is representing himself in the civil action.
The NCA told us at the time of publication that it is drafting a statement. ®