This article is more than 1 year old
From Firefox to fired cocks: Look who's out to save you being shafted by insecure Internet of Dingalings – it's Mozilla!
Secret-keeping screw-ups bedevil amorous appliances
Hewing to its pubic public service mission, Mozilla has published a privacy and security evaluation of sex toys and other connected goods in preparation for Valentine's Day next week.
"Connected devices in the bedroom can amp up romance," explained Jen Caltrider, content strategy lead for Mozilla. "But they also have the possibility to expose the most intimate parts of our lives. Consumers have the right know if their latest device has privacy and security features that meet their standards."
Cheeky though it may be to probe the integrity of vibrators, the inquisition is necessary. As we observed earlier this week, about half of IoT apps fail to implement encryption properly.
What's more, security screwups for sex toy makers turn out to be rather common.
Last year, before the sacred shopping days, the maker of Firefox and other sundries published a guide of vetted gifts. Three months on, there's an intimate contact sport sequel, focused on vibrators, what are charitably called smart beds, and miscellaneous networkable gadgets like a sleep tracker, aroma diffuser, video doorbell and pelvic floor muscle exerciser.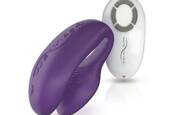 Your 'intimate personal massager' – cough – is spying on you
READ MORE
To get Mozilla's blessing, devices must include: "encrypted communications; automatic security updates; strong, unique passwords; vulnerability management; and an accessible privacy policy."
It also helps to trust the vendor – Facebook and Google implement all of the above, but it's hard to imagine anyone concerned about privacy and security would want amorous artifacts from either. But that's beyond the scope of Mozilla's inquiry.
Mozilla reviewed 18 devices, and only 9 made the grade, a ratio consistent with the above-mentioned IoT research paper. Exemplars include the Lioness Vibrator, with encryption and automatic updates, the kGOAL Kegel Exerciser, which avoids third-party data sharing, and a the Motiv Ring fitness tracker, which supports easy data deletion.
Among the gifts stiffed for privacy and security failings, count two smart vibrators, one said to be vulnerable to spoofing requests and one that lacks any kind of privacy policy, and a VR add-on for a male pleasure device with uncertain encryption and third-party analytics in its app.
Even if you're not in the market for any of these, it's nice to know Mozilla's got your back. ®