Updated A senior exec at a British biz that makes and sells sex aids was sacked after he shifted the company's website from a .org to a .com in its branding, an employment tribunal heard this week.
Head of sales and marketing at Yes Yes Yes, Ciaran Arstall, wanted to promote the firm's dot-com website over its original yesyesyes.org because he thought the new web address would improve its visibility and boost sales – an effort that flopped, tanked orders, and led to his abrupt ejection from the organization, it was claimed.
One of the firm's two founders, Sarah Brooks, was dead set against the change, the Portsmouth News reported Tuesday. First, the .org address had been up for eight years and had a good Google ranking; and second, both the staff and customers liked the fact that "org" could be taken as shorthand for "orgasm," she told the tribunal.
The domain yesyesyes.com was not available when the company launched online, and the founders and staff found the org-asm construction "humorous," the tribunal heard. "If we changed the website domain it would be like starting at zero again," Brooks said. "I was strongly against the idea."
Yes Yes Yes sells a wide range of lubricants and moisturizers, and business is brisk: its products are sold all over the world, and can be found in high-street stores across the UK. The slippery business pulled off annual revenues of £1.2m ($1.6m) a year.
Both Brooks, 58, and cofounder Susi Lennox, 73, decided to start the company when they grew tired of their jobs in the drug safety departments of various pharmaceutical companies. They both worked at Pfizer when it launched the back-to-back bonking drug Viagra, and decided there was a "gap in the market for a pure and natural personal lubricant." If you want something slippery and organic for your bits, Yes Yes Yes makes it.
Lack of arousal
Amid the company's success, and Brooks' reservations, however, sales exec Arstall was convinced promoting the biz's .com would lead to an uptick in traffic, the tribunal heard. While Brooks was away from work for a knee operation, he persuaded cofounder Lennox that the URL shift was a good idea, it is claimed.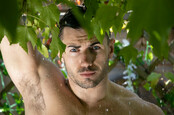 Naked women cleaning biz smashes patriarchy by introducing naked bloke gardening service
READ MORE
In any case, it wasn't, the tribunal heard. The change saw sales droop, and Arstall getting spanked, er, metaphorically speaking, it is claimed. Brooks was very unhappy about not having been consulted, the tribunal heard, and it led to a worsening work situation, with Arstall claiming he was the subject of her animosity thereafter. He told the tribunal she was, allegedly, a bully who "used strong language" as a way to intimidate staff.
Despite the dotcom changes being agreed to in August 2015, it wasn't until March 2017 that the issue came to a head, we're told. Arstall, 45, claimed a meeting between himself and the company's directors was arranged to discuss his role at the biz. Then in June – three months later – he was booted from the £57,500 ($74,500) job, the hearing heard.
He now claims he was unfairly dismissed, and that the company allegedly breached his employment contract because he had had no disciplinary charges brought against him during his three years at the outfit.
The tribunal, unfolding at Southampton magistrates' court, continues. Meanwhile, the business's dot-com redirects to its dot-org. ®
Updated to add
Employment judge Emerton ruled that Arstall's claims of unfair and wrongful dismissal "were not well founded," and that the "claim of breach of contract (in relation to share options) is dismissed upon withdrawal."