Dell is claiming a 2.5 to 4x increase in restore speed for software and cache updates to its Data Domain and Integrated Data Protection Appliance products, and has added extended public cloud support.
Data Domain is Dell EMC's purpose-built deduplicating backup target appliance. The Integrated Data Protection Appliance (IPDA) is an alternate converged system, combining storage, protection software, search and analytics in one product.
Version 2.3 of the IDPA software and version 6.2 of its Data Domain OS get the credit for the improvements. On-premises Data Domain restores are up to 2.5x faster while data recalls from the AWS public cloud to an on-premises Data Domain appliance can be 4x faster than with the previous software version.
Dell has also boosted its entry-level DD3300 appliance with an 8TB to 32TB capacity range, and support for 10GbitE networking and Fibre Channel links to a Virtual Tape Library.
The DD3300's usable capacity (after dedupe, etc.) jumps from 32TB to 96TB with this increase.
IPDA devices, with an enhanced cache and running v2.3 SW, can deliver up to 40,000 IOPS, four times more than before, with latency down to 20ms. However, ingest rates for the Data Domain and IPDA boxes haven't increased with this new software.
Cloud abilities extended
The new Data Domain and IDPA software extends Cloud Tier support to include Google Cloud Platform and Alibaba Cloud. This adds to the existing support for AWS, Azure, Dell EMC Elastic Cloud Storage, Virtustream, Ceph, IBM Cloud Open Storage, AWS Infrequent Access, Azure Cool Blob storage and Azure Government Cloud.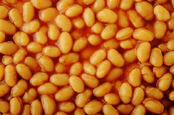 Dell EMC spills beans on plans for storage
READ MORE
There is a new Free-space Estimator Tool for Cloud Tier to help assess how much capacity is needed.
Native Cloud Disaster Recovery is now available across the entire IDPA family, enabling customers to failover to a cloud environment with end-to-end orchestration, avoiding the need for a secondary site for disaster recovery.
It means that all Data Domain and IDPA models now support AWS, including VMware Cloud on AWS, and Microsoft Azure for Cloud Disaster Recovery.
Data Domain Virtual Edition (running on X86 servers or in the public cloud) has added support for WS GovCloud, Azure Government Cloud and Google Cloud Platform.
DD OS 6.2 and IDPA 2.3 and enhancements to the DD3300 are available now through Dell EMC and its channel partners. ®
Similar topics