Apple puts bullet through 'Do Not Track', FaceTime snooping bug and iOS vulnerabilities
Patch your iThings – there are at least two holes being exploited right now in the wild
---
Apple on Wednesday removed the vestigial "Do Not Track" (DNT) privacy technology from Preview Release 75 of its macOS Safari browser, and buried the corpse without ceremony. DNT is also missing from mobile Safari 12.1 in the soon-to-be released iOS 12.2.
The shiny device biz did so, it says, to protect privacy – the presence of the setting could be used as a data point in a browser fingerprint.
No tears were shed because DNT does not work: it presents a request to websites to show restraint and forego ad tracking. But compliance is voluntary and – surprise – websites have shown little interest in foregoing potentially valuable data. Facebook, Google, and Twitter – ad businesses all – ignore DNT, which takes the form of some text in the header of an HTTP request.
Apple's browser surgery follows a decision last month by web standards group W3C to close the DNT working group because the technology hasn't received wide enough support to justify continued development.
Microsoft announced support for DNT first in late 2010. Mozilla, Apple, Opera, and eventually Google were all on board by the end of 2012. That was not long after America's trade watchdog, the Federal Trade Commission, voiced support for the technology – anything to avoid actually stepping in and regulating.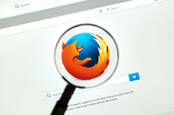 Mozilla changes Firefox policy from 'do not track' to 'will not track'
READ MORE
Although research firm Forrester last year found that almost a quarter of American adults have enabled "Do Not Track" in their web browsers and privacy-focuses search biz DuckDuckGo this week published similar numbers, enthusiasm for DNT among browser makers has waned.
Left to themselves to defend against ad tracking, many internet users have opted for ad and content blocking, though with Google looking to limit how browser extensions can intercept and alter incoming web traffic, existing filtering tools, at least in the dominant Chromium ecosystem (Chrome, Edge, Opera, and many others) may need to be rewritten or may no longer be possible.
Apple, which relies on a different rendering engine (WebKit) than Chromium-based browsers (Blink), is focusing on to other web privacy mechanisms, namely Intelligent Tracking Protection. Its Safari browser, however, only accounts for about 5 per cent of desktop browser use globally and holds only about 20 per cent of the mobile browser market globally, according to StatCounter.
Mozilla, which makes the Firefox browser, has also pursued a separate path on privacy. Last summer, it said it would begin blocking tracking tech by default. And it implemented those changes with the release of Firefox 65 late last month.
While US lawmakers dither, European data rules have begun to change the ad tracking landscape abroad and made the value of tracking and ads to publishers visible: The Washington Post charges EU residents $90 for a yearly subscription without ads or tracking, or $60 annually for those who surrender GDPR protections and submit to surveillance capitalism. ®
Security updates
Today, Apple also emitted security fixes for iOS 12.1.4. This fixes the FaceTime eavesdropping bug (CVE-2019-6223) found by 14-year-old Grant Thompson of Catalina Foothills High School and Daven Morris of Arlington, Texas. We understand the teen and his family will get some compensation from Apple, which will also pay toward his education.
The OS update also fixes two elevation-of-privilege holes (CVE-2019-7286 in Foundation, CVE-2019-7286 in IOKit), and a vague problem with Live Photos in FaceTime (CVE-2019-7288).
Meanwhile, FaceTime has been fixed in macOS, too.
According to Googe Project Zero's Tavis Ormandy, "Three out of the four vulnerabilities in the latest iOS advisory were exploited in the wild, yikes." The team discovered two of them: the elevation of privilege bugs. Get patching!