This article is more than 1 year old
Freedom! Diodes Inc saves Scottish fab from closure in £50m buyout
There's life in the old Silicon Glen yet
Though Texas Instruments has finally pulled out of its wafer fabrication plant in Greenock, Scotland, all is not lost for the 300 folk employed there – fellow US firm Diodes Inc has stepped in with a £50m buyout offer.
Back in January 2016 TI declared it was going to "phase out our manufacturing facility in Greenock", along with the loss of the 400 jobs based at the Larkfield Industrial Estate site at the time. Spare capacity at TI factories in Germany, Japan and America were planned to replace output at Greenock, about 40km west-northwest of Glasgow.
However, Diodes has now agreed to buy the fab for £50m, along with a £15m cash injection from Inverclyde Council and other branches of Scottish local government, as reported by the Greenock Telegraph.
"As part of a multi-year wafer supply agreement, Diodes will continue to manufacture TI's Analog products from [Greenock] as TI transfers into its other wafer fabs," said Diodes.
Chief exec Keh-Shew Lu said in a statement that the Scottish plant "offers Diodes additional wafer fab capacity to support our product growth, in particular our automotive expansion initiatives, as well as excellent engineering skills and wafer fab know-how to support our technical and operational performance expectations".
The 29,616m2 (318,782ft2) facility, originally opened in the 1970s by National Semiconductor and retained after Natsemi's 2011 $6.5bn buyout by TI, can churn out "up to 21,666 wafer starts or 256,000 8-inch equivalent layers per month, depending on product mix", according to Diodes.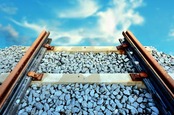 Finally a platform for train puns: IBM Halt station derailed
READ MORE
While the news of the Diodes buyout is unquestionably good, it did come too late for Greenock's design unit, which reportedly closed down in January 2016. The whole area formed part of the so-called Silicon Glen, which has been in general decline for years. The last remnant of IBM's presence in Spango Valley was taken off the rail map late last year.
Valued at $41bn by TI in 2011 when it bought out Natsemi, the global analogue semiconductor market is set to be worth $56.5bn by 2020, if figures from analyst outfit Semico are to be believed. ®