DXC Technology's trigger-happy CEO mentioned the word "hire" or "hiring" 27 times during last night's conference with financial analysts. It's almost as if Mike Lawrie was trying to make a point. As for his use of the term "digital" – he uttered it a full 78 occasions.
The exec picked up the blower to explain why his business had again reported another three months of falling revenues across both its operating divisions. Total sales for Q3 ended 31 December (PDF) were down 5.2 per cent year-on-year to $5.178bn.
Global Business Services dropped 6.3 per cent to $2.169bn, forced down by "ongoing headwinds in legacy application services as well as the completion of several large projects", the CEO said.
Sister division Global Infrastructure Services shrank 4.3 per cent to $3.009bn due to "the ongoing decline in legacy infrastructure services", DXC said, as well as "transformation projects" ending. DXC was quick to point out the sales figure represented a 3.7 per cent quarter-on-quarter rise.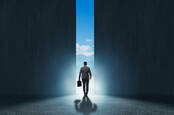 DXC confirms veep level shake-up in new world order
READ MORE
"To be quite candid," said the CEO, "continued sequential growth, that's what I'm interested in... I'm looking very carefully at where we are with our digital revenue, what that pipeline looks like, what the sale performance is and then I'm also looking very carefully at the run-off and price downs and when those price downs occur in our ITO (IT Outsourcing) market."
This growth in GIS, Lawrie said, "reflects the good progress made in our digital business, including cloud infrastructure (up 32 per cent), cyber security (up 4.5 per cent) and our digital workplace" service. Notably, DXC does not yet break down the monetary value of those product lines.
It is working with AWS and Microsoft's Azure to flog cloud services and, as DXC previously pointed out, it'd rather play a role in cannibalising its own ITO business than let others devour it themselves. DXC is splashing $2bn on Luxsoft to help with its aims.
And then the hiring-gasm started. Lawrie said his company has already hired "over 1,000 digital employees" in the quarter, which started in October.
"And over the next couple of months I'd like to hire another couple of thousand people in digital and we want to retain a couple of thousand."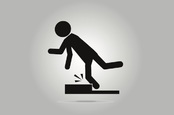 DXC spills AWS private keys on public GitHub
READ MORE
DXC – like so many other firms including IBM, Fujitsu, HPE, etc, etc – is trying to, er, "remix" the skills it has internally. "And that remix of the workforce, both re-skilling of existing [employees] as well as bringing in new people, that's going to continue for a long time."
This, El Reg is sure, will bring some comfort to the workforce, who have seen 40,000 colleagues already sent down the redundancy chute since the business – a merger between CSC and HP Enterprise Services – launched in April 2017 with 170,000 staff (PDF).
Ever sentimental, Lawrie said some 14,000 heads had rolled in the year ended 31 December "It's true but on the other side of that is we've hired thousands of people into these new [digital] businesses."
The reason the DXC boss kept talking about hiring in new areas seems obvious: the industry is shifting to cloud; and contacts we have within the business talked frequently about the cuts hindering the company's ability to service existing contracts.
In addition to shedding thousands of staff, CFO Paul Salah said DXC's "ongoing productivity efforts" had seen it cut real estate by 1.5 million square feet, close seven data centres – it is on track to exit up to three in this fiscal year – and using its Bionix automation programme to reduce costs.
The business said it is investing in the "acceleration of digital hiring" and expanding its "digital transformation centres".
Overheads for DXC's Q3 fell to $4.709bn from $5.119bn a year ago. Profit before tax from continuing operations was $469m versus $341m. Net profit fell 40 per cent, however, due to a tax expense benefit of $365m in Q3 of the company's fiscal 2018.
DXC Technology said it returned $851m to investors, consisting of $54m in common stock dividends and a whopping $797m in share repurchases. And shareholders matter more than anything else. Clearly. ®