This article is more than 1 year old
EE customer: Creepy ex used employee access to change my mobile number, spy on me
Chap slapped with harassment warning, sacked from UK mobile network
A staffer at BT Group's EE has been accused of using his employee access to peek at his ex's account details and change her phone number to spy on her texts.
His ex-partner, Francesca Bonafede, a customer of the phone provider, claimed he had accessed her personal data, including bank details, new address and images of her driver's licence.
According to the BBC, the incident happened last February, when Bonafede found that her phone suddenly stopped working.
When she called EE, she was told that someone had visited a branch, asked for a new SIM and had the account switched to a new handset, and registered it to a new address, which Bonafede recognised as her ex's.
If he did peek at her account details to make the switch, her ex would have received all Bonafede's texts and calls during the period she was trying to resolve the problem.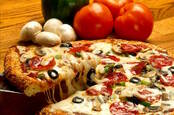 UK's Just Eat faces probe after woman tweets chat-up texts from 'delivery guy'
READ MORE
But Bonafede said that EE's response was lacklustre. Initially the agent "didn't seem concerned at all", she told the Beeb, then EE failed to keep her updated on the investigation into the data breach.
She eventually went to the police after her ex bombarded her with texts and calls asking her to drop her complaint, and even visited her new address.
"The only way he could have known about my new address was through the data breach, because we broke up quite a long time before that," she claimed.
The man was arrested and given a harassment warning, the BBC reported, but the UK mobile firm was said to be unmoved until Bonafede took her grievances to social media.
EE told the BBC that its own internal polices weren't followed in the case, but that its employee had been given the heave-ho.
The network added that it had "worked quickly to protect Francesca", but apologised "for not keeping her informed".
Staffers peeking at personal data held in their company's accounts is a breach of data protection laws, and the UK's privacy watchdog has prosecuted people for it.
In November 2018, a trainee secretary at a GP practice was fined £350 for snooping on the health records of colleagues, friends and strangers; a month later, a former headteacher was fined £700 for downloading personal info on the kids he used to teach.
And in January last year, fast-food-flinger Just Eat was forced to investigate after a driver allegedly sent a sea of WhatsApp messages to a customer after meeting her when he delivered a takeaway to her house. ®