Teradata: Yep our revenues still in the cooler... but look how many delicious subs we've sold
Oh and by the way, there's a consulting reorg on the way
Brand new Teradata CEO Oliver Ratzesberger wouldn't be drawn on headcount reduction in the legacy data warehouser's consulting group, but admitted realignments will be made to bag "megadata" customers.
The new Teradata boss was talking in last week's earnings call for the firm's fourth quarter for the fiscal year 2018 ended December 31, where it reported revenues down 6 per cent on the prior year's quarter.
The firm's revenues for its fourth 2018 quarter were $588m, 6 per cent down on the year ago's $626m. That quarter was clobbered by the US accountancy tax change, leading to a loss of $74m. This time there was a net profit of $15m.
"Recurring revenue" – the segment where the subscription-based transactions are found – was up to $328m from $299m a yea ago; "perpetual software licences and hardware" was down a whopping 39 per cent to $97m; while "consulting services" bagged $163m, down from $169m.
Execs spent a significant chunk of the call talking about those large enterprise customers, the so-called megadata companies, which it hopes will inhale its new machine-learning analytics software platform Vantage.
Ratzesberger told analysts that "lower costs" in the consulting segment would be found through a combination of "headcount reduction" and "natural attrition" while making a hard sell for Vantage, talking up the "higher value, higher margin business-related consulting" it hoped would go along with that. "We expect our overall consulting revenue to decline as we realign and refocus our consulting resources," he told analysts on the call.
The Register notes that the soon-to-be reorged consulting business makes up about a third of revenues. The firm said it expected 2019 consulting revenue to decline approximately 15 per cent to 20 per cent.
While Ratzesberger talked up Teradata's rising subscription revenue, the top line for the quarter continued to tilt downwards.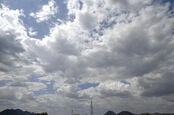 Licence to chill: Shrinking data warehouse biz Teradata hires insider CEO
READ MORE
Subs, get your lovely subs...
The company has been following the rest of the tech world by pushing customers away from fat perpetual licences towards a subscription-based model.
And how's that going? Subscription revenues now represent 87 per cent of the company's bookings mix in the quarter and 79 per cent in the full year.
The data warehouser – which has inked deals with AWS and Microsoft for its IntelliCloud business on the giants' respective AWS and Azure platforms – does not break out its cloud versus on-premises revenues. However, just last quarter, exec veep and CFO Mark Culhane told analysts that the "vast majority [of sales] still continues to be on-prem [for] the enterprise-class workloads that we deal with," and it's likely that continues to be the case.
Other numbers:
Gross margin was 49.1 per cent, up from 49 per cent a year ago,
Operating income was $23m; it was $60m a year ago,
Operating activities cash flow was $107m vs $23m a year ago,
Cash totalled $715m at quarter end,
Total debt is $547m.
Full year revenues were $2.12bn, just edging ahead of the previous year's $2.16bn. Last year's loss of $67m was replaced with a $30m profit this time around. The company is still a long way from the glory days of fiscal 2012 to 2014 - when it chalked up annual revenues around $2.7bn pet annum.
Teradata launches mutant cloud, hopes IoT megabucks start flowing
READ MORE
What's next for Snowflake rival?
The firm's CFO was not very forthcoming with revenue guidance for the first quarter of 2019, only providing recurring revs forecast. When an analyst pushed him on the subject, Culhane admitted: "I expect it to be down year-over-year. The magnitude of [this] is very difficult to predict, because these transactions are very fluid and go right up to the end of the line as to whether [it] goes perpetual or goes subscription..."
Annual recurring revenue at the end of 2018 was $1.31bn, a 10 per cent increase from 2017. It's a slow job replacing big hit perpetual licence sales with drip feed subscription revenues.
New CEO Ratzesberger – an exec at the firm for over five years – emitted a prepared quote with the results that didn't mention such practical things as, er, money, product take-up or sales, summing up the quarter's work thus: "[W]e refined our strategy, shifted to a subscription-based model, significantly enhanced our offerings, reframed our go-to-market approach, and revitalised our great brand."
Ratzesberger said: "Any existing customer on prior versions of Teradata can migrate straight into Vantage without any necessary changes to their data structures, datasets, applications, series. … we have over 100 customers that are in the process of rolling out Vantage in production."
The machine learning driven data sifting punt has to succeed against the zillions of point solutions and be good enough to nullify their advantages as well as prevail against lavishly funded incomers like Snowflake.
This is obviously a multi-quarter effort and it will be another two or three quarters before a solid picture emerges.
As for its top line? El Reg storage desk thinks Teradata is looking at another y-o-y revenue decline for the next quarter. ®