Britain's criminals must be quaking in their boots after hearing the news that tools to help UK plod solve crimes have been added to Microsoft's Azure servers.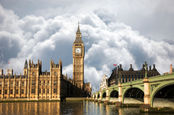 UK government's cloud spending hits saturation: Love of Microsoft endures
READ MORE
The UK government's love-in with Microsoft's fluffy white services is well documented, with Whitehall happily shovelling chunks of on-premises computing into the wispy reaches of Azure.
Those police forces that have taken a cue from politicos and climbed aboard the cloud bandwagon can now access tools to analyse the tsunami of data generated during an investigation.
Having been given a green light to store information in a UK-based Microsoft data center back in 2017, forces can now point the twin barrels of Blighty-based analytics specialist Chorus Intelligence's products, Analyser, and Investigator at the dastardly deeds of miscreants. Both tools are now available on Microsoft's cloud platform.
Founded back in 2011, Chorus modestly claims that 90 per cent of UK police forces already use its products; the most popular of these products is Analyser. Analyser uses the various disparate data types generated during an investigation (things like call records, number plate recognition, web chats and so on) to create what the company describes as "the big picture" rather leaving it to harassed operatives to scurry around, preparing data for presentation.
Investigator, on the other hand, is geared up to helping operators develop potential lines of enquiry. The product, which first made an appearance in September 2018, is all about spotting connections in the data, and can run anywhere from a laptop through to a secure cloud. Like, er, Azure.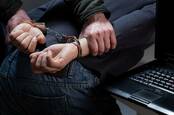 London's Met police confess: We made just one successful collar in latest facial recog trial
READ MORE
The gang from Chorus selected Azure "after reviewing all potential cloud partners" and, no doubt, also considering just how keen the UK government seems to be on Microsoft's online wares.
UK plod do not have a stellar record when it comes to AI and data analytics. Memorably, the latest facial recognition trial by the Metropolitan Police resulted in just one collar being felt. Earlier results had the tech posting a 98 per cent false positive rate.
Chorus, of course, points to the fact that its data cleansing and analysis toolsets are already in widespread use, and a shunt into the cloud will only make it easier to access the thing and, of course, share data over cloud boundaries.
One can only hope that UK police forces embracing what the CEO of Chorus, Boyd Mulvey, described as "cloud-first principles" do not fall foul of that other great Azure feature – taking a tumble down the stairs at the most inconvenient of times. ®