This article is more than 1 year old
Uncle Sam to its friends around the world: You can buy technology the easy way, or the Huawei
US govt State Dept boss Mike Pompeo: We'll shut you out if you're using kit from Chinese maker
US Secretary of State Mike Pompeo says his department may punish countries that purchase hardware from Chinese telecoms giant Huawei.
Speaking at a press conference in Budapest, Hungary, on Monday, Pompeo suggested that companies who do business with Huawei could be stopped from working with US agencies or companies out of security concerns.
The fear, said Pompeo, was that countries who rely heavily on Huawei gear are likely to be bugged by Chinese intelligence services. This would, in turn, lead to the US keeping those nations at arms length when handling sensitive information.
"We have seen this all around the world, it also makes it more difficult for America to be present," Pompeo was quoted by Reuters as saying.
"If that equipment is co-located where we have important American systems, it makes it more difficult for us to partner alongside them."
The comments come as the US is stepping up its efforts against Huawei worldwide, believing the Chinese company is uncomfortably close with its nation's ruling party and its status as a network and telecoms equipment supplier is being used to help Beijing gather communications from its government clients around the world.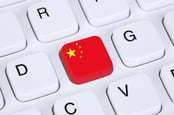 Not heard owt bad about Huawei, says EU Commish infosec bod
READ MORE
That campaign has included an outright ban on Huawei gear by the US government in its agencies and in any telco that receives federal funds (so, most of them) to help build its network or services.
Relations between Huawei and the US reached a low point in December when the US ordered a Huawei exec be arrested in Canada and extradited to face charges of fraud, theft of trade secrets, and violating trade sanctions.
Huawei and the charged exec, CFO Meng Wanzhou, have denied any wrongdoing in the case.
Pompeo did not say what countries he was referring to or what measures would be involved, but the host nation of Hungary has been said to be a major purchaser of Huawei networking equipment and, following the arrest of a Huawei exec in Poland on espionage charges, Budapest will no doubt be under pressure to loosen its ties (or cut them outright) with the Chinese telecoms giant. ®