This article is more than 1 year old
Now, hold on. This may shock you... Oracle allegedly juices its cloud sales with threats and shoddy on-prem support
Board of directors sued for 'failing to protect investors'
Two Oracle shareholders on Tuesday sued the database giant and its board of directors for allegedly misleading investors about the potential of its cloud business.
The civil complaint, filed in a San Jose district court in America, accuses Oracle executives of omitting material facts in public communications and making false statements in 2017 forecasting rosy cloud revenue.
Strong financial results, particularly in cloud, that year, the complaint alleges, were driven by threatening existing customers with licensing audits, decreasing customer support for on-premises systems to drive customers toward cloud service, and threatening price increases on legacy database licenses if customers looked to other cloud vendors.
"[Oracle] had to rely on these coercive practices given that its cloud-based offering is a 'bare-bones minimum viable product,' not 'a comprehensive and fully integrated stack of applications' as [Oracle] represented," the complaint says, citing a Gartner assessment of Oracle's cloud stack.
Allegations along these lines have been made in other lawsuits, such as A&E Adventures' claim against Oracle last year. The entertainment biz said Oracle tried to pressure it to move from an on-premises point-of-sale system to its Simphony cloud service.
Tuesday's lawsuit echos a similar claim by the City of Sunrise Firefighters' Pension Fund, which sued Oracle last year claiming financial mismanagement.
Oracle showed an interest in keeping customers away from competing cloud services back in 2017 when it changed its cloud pricing policy to make it more expensive to run Oracle software on third-party cloud infrastructure.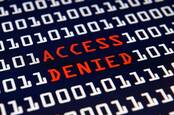 Judge denies Oracle's requests to add to JEDI cloud contract sueball
READ MORE
The wheels came off the wagon in March 2018, according to the court filing, when Oracle reported cloud growth had stagnated and forecast slower cloud growth than competitors, resulting in a share price decline of about 10 per cent.
Oracle's decision in June 2018 to stop disclosing specific cloud segment results in its financial reports has only made it more difficult for investors and analysts to understand what's going on.
The complaint argues that Oracle's executives and directors have breached their fiduciary duty because they knew, or should have known, that the glowing growth reports were inaccurate. It also accuses Larry Ellison, Safra Catz, Mark Hurd and eleven other board members of gross mismanagement, waste of corporate assets, and SEC rules violations.
It further states that the plaintiffs could not ask the board to intervene because at least the majority of board members are not independent as declared in SEC forms. They cannot be relied upon to sue themselves for breach of fiduciary duty, its claimed, because that would expose them to liability and threaten their livelihoods.
Oracle declined to comment. ®