If you want a vision of the future, imagine not a boot stamping on a face, but keystroke logging on govt contractors' PCs
US states mull 'work verification' laws, shaped by work verification biz
---
Special report Anyone working on a substantial contract with the US state of New Jersey could soon be required to install software that captures the screen and tracks keystrokes – to verify all hours billed are legit.
That's if proposed legislation – coincidentally shaped by a maker of work verification software – is approved.
What's more: New Jersey is not alone. These rules are being mulled in nearly two dozen states across America.
A draft law that just cleared the New Jersey State Assembly, NJ A3989, requires any contractor working on a New Jersey contract worth more than $100,000 "to use software to verify that all hours billed for work under the contract for services performed on a computer are eligible charges."
The text of the bill comes courtesy of TransparentBusiness, a New York-based firm that provides work tracking software. "TransparentBusiness gives state managers real-time information about the work performed for the state by programmers, architects, engineers, and other professionals, but does not intrude on their privacy," the company explains on its website.
And similar bills, many echoing the TransparentBusiness template, are being considered in at least 21 other states.
The mandated software – which is not vendor-specific – must provide the applicable state agency with real-time access to collected data. It must gather data automatically – by taking screenshots and capturing keystroke and mouse event frequency – and make the information available on demand to management and government.
It must provide automated real-time cost status for each task, along with a professional bio – not private or confidential info – of those doing the work. And it must provide the relevant agency with a feedback mechanism.
The system should "ensure appropriate privacy and confidentiality of any data for individuals." There's no specific security requirement.
The bill as presently written requires contractors to retain said data for seven years after payment from the state, and forbids them from passing along the cost of the verification software to the state. Its stated purpose is to prevent fraud.
A similarly worded bill was introduced last year in the Rhode Island State Legislature. It's currently being held in committee for further study.
Procurement
"We have indeed been evangelizing the benefits of transparency in government procurement," said TransparentBusiness CEO Alex Konanykhin in an email to The Register. "I have no doubt that transparent verification of billable hours will soon become the new standard of public and corporate procurement. (Blind management is so last century!)"
In addition to his role as boss of TransparentBusiness, Konanykhin is the chair of the board of KGMi Group, a holding company for a variety of other firms. Among these is Yandiki, another firm with an interest in worker data analysis.
"We support NJ A3989 as it can save New Jersey tens of millions of dollars at zero cost," Konanykhin said.
Politics in America
In addition to New Jersey and Rhode Island, similar bills have been introduced in Illinois, Minnesota, Missouri, and many other states. Konanykhin says he hopes to have like-minded bills introduced in every state. His firm has hired a lobbyist to push for a work verification law in Virginia.
"Paying contractors on self-certifications results in some of them robbing the states blind," he explained. "Even on municipal level, SAIC overbilled New York City over half a billion dollars on a single project! Such fraud and waste shall not be tolerated; billing must be verifiable and our tax dollars protected."
According to a brochure prepared by the company to promote a federal Transparent Billing Act, 22 states have proposed transparency bills aimed at state contractors. And more are expected.
In one way at least, the suggested federal legislation would enforce opaqueness rather than transparency: "The records of billable activity will remain the property of the contractor, similarly to their accounting records and, therefore, NOT a subject of FOIA requests," the promotional document says. (The New Jersey bill does not include a FOIA exemption.)
A video touting TransparentBusiness' tech claims the most productive workers love the software because it helps them stand apart less productive colleagues.
"Productive workers want to be recognized for the diligent and productive work they do," the narrator explains. "TransparentBusiness offers them the perfect opportunity to be differentiated from the idlers who spend their time socializing online during billable hours."
For those who look slow in the metrics, there may be no place left to hide.
Meanwhile, back in the real world...
In a phone interview with The Register, Lewis Maltby, president of the National Workrights Institute, took issue with the notion it's easy to separate work and personal time.
"The days when people worked at work and didn't do work at home are long gone," he said. "People read work-related emails and send text messages in their off-hours. They routinely take care of small personal matters during the workday. That's how the world today works."
Maltby allows that work monitoring software can be designed to respect the way people really work and to protect privacy.
"But I've seen enough of these industrial monitoring systems where the phrase 'theft of time' pops up," he said. "There really are employee monitoring companies that think if you take five minutes off you're stealing time for the company."
"There's no monitoring, just billing verification," insisted Konanykhin. His company's video says its software "allows [managers] to easily monitor the work of employees…"
In terms of privacy, TransparentBusiness' software allows people to turn it off as needed, so it only tracks billable activity. That obviates a significant privacy risk – capturing personal online activity.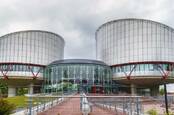 Give staff privacy at work, Euro human rights court tells bosses
READ MORE
Employee monitoring, in the form of work verification software or other time tracking tech, is generally allowed in the US, provided there's disclosure. It's widely used in some sectors, like freelance worker market Upwork. The various contractor verification requirements being considered across the US may not raise any legal issues, but that doesn't mean they'll be universally embraced or equitably applied in organizations.
"The law could be problematic but I think it depends on the nature of the data that is being collected and the circumstances under which it is being used by the state," said Alan Butler, senior counsel at the Electronic Privacy Information Center (EPIC), a privacy advocacy group, in an email to The Register.
"If the computer usage data is collected about a business that has a contract with the state, then it likely does not trigger data protection obligations. But if the usage data is associated with specific persons who use those computers, then that personal data collection would need to be strictly limited to what is necessary and subject to data protection controls set in law."
Konanykhin contends any issues can be dealt with during the deliberative process. "The bills were released by legislative counsels, but EPIC is welcome to suggest improvements!" he said. "That's what public hearings of the bills are for." ®