Amazon has ditched its plans to open a headquarters in New York City after growing opposition to its plans by local officials and unions.
"After much thought and deliberation, we've decided not to move forward with our plans to build a headquarters for Amazon in Long Island City, Queens," the company said in a blog post on Thursday.
"For Amazon, the commitment to build a new headquarters requires positive, collaborative relationships with state and local elected officials who will be supportive over the long-term."
That is a reference to the fact that the building plans have faced fierce criticism from local officials, unions and the area's Congressional representative and unions. That opposition came in large part because of huge incentives offered to the online retail giant that were only made public after Amazon announced its decision.
That decision, after a nationwide search that was heavily criticized for being more of a fishing expedition by the corporation for tax breaks and other incentives, was announced in November. But rather than the deal gaining approval, in recent weeks opposition has grown.
Earlier this month, the state Senate put an outspoken Amazon critic on a board with veto power over the deal, and Amazon reps were grilled by city councilors at a public meeting that also featured anti-Amazon activists.
Last week Amazon executives tested the waters by speaking anonymously to The Washington Post about ditching its entire plan. But political support failed to arrive and the idea of Amazon ditching its plans was even celebrated by the district congresswoman who complained about "creeping overreach of one of the world's biggest corporations" – something that was seemingly the final straw.
Support
Despite the high-profile protests, Amazon claimed in its post that "while polls show that 70 per cent of New Yorkers support our plans and investment, a number of state and local politicians have made it clear that they oppose our presence and will not work with us to build the type of relationships that are required to go forward with the project we and many others envisioned in Long Island City."
We're not sure where the 70 per cent figure came from but a widely cited Quinnipiac University poll in December found that New Yorkers City supported a new Amazon HQ by 57 percent to 26 percent with one crucial caveat: 46 percent were in favor of the controversial incentives while 44 percent were against.
One of the company's biggest critics, state senator Michael Gianaris, who previously claimed that Amazon had "played us" and has made opposition to the deal a campaigning issue was predictably scathing, telling the New York Times: "Like a petulant child, Amazon insists on getting its way or takes its ball and leaves. The only thing that happened here is that a community that was going to be profoundly affected by their presence started asking questions."
Amazon praised governor Andrew Cuomo and New York mayor Bill de Blasio in its post, noting that they had "enthusiastically and graciously invited us to build in New York City and supported us during the process."
But that was a big part of the problem that critics had with the deal: it was struck in secret by the political elite and the final deal was one of the largest ever tax breaks that New York had given to a company: the equivalent of $45,000 for every one of the 25,000 jobs that Amazon claimed it would bring to the area.
New York's leaders also agreed to redo renovation plans for the Queens waterfront and move a school lunch distribution center to fit in with Amazon's plan. And Amazon CEO Jeff Bezos was to get his own helicopter pad. That high-level deal-making ignored the people on the ground, critics noted, and ignored the fact that Amazon is one of the wealthiest companies on the planet.
The deal also bypassed normal planning procedures and removed veto power from the city council: something that sparked Gianaris' election to a state board that did have veto power.
When two becomes one
Another part of Amazon's statement also actively failed to recognize a key criticism of its whole process: that there was only supposed to be one choice of a second headquarters for the company but it announced two, surprising everyone and leading to accusations that the corporate giant was trying to have its cake and eat it.
"We do not intend to reopen the HQ2 search at this time," it said. "We will proceed as planned in Northern Virginia and Nashville, and we will continue to hire and grow across our 17 corporate offices and tech hubs in the US and Canada."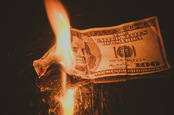 Hands up who isn't p!*$ed off about Amazon's new HQ in New York and Virginia?
READ MORE
The fact that Amazon has said it won't look at another HQ – despite having received detailed plans from dozens of cities and drawn up a shortlist of 18 – and the fact that it has said it will expand regardless, has led many to question why cities are offering enormous subsidies to large corporations in the first place.
According to one investigation, local and state governments spend $90bn a year in tax breaks and cash grants to urge companies to come to their cities – often leaving behind their old headquarters, whose cities then offer more money to attract other companies. That figure is more than the federal government spends on housing, education, or infrastructure.
The big question then is whether Amazon's decision to pull out of New York will be seen as evidence of the fact that state politicians need to stop drawing up such deals and to force corporations to work at a local level, or, conversely, the complete opposite and add weight to the suggestion that without drawing up sweetheart deals and giving them political backing, America's corporations will simply go elsewhere and take their jobs and investment with them. ®